Beautiful May weather continues on Tuesday
Humidity and temperatures go up later this week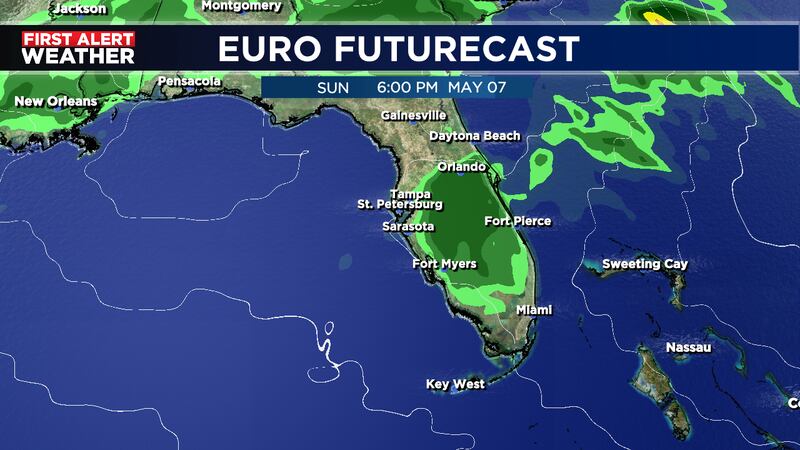 Published: May. 1, 2023 at 9:34 PM EDT
SARASOTA, Fla. (WWSB) - After a windy weekend things have calmed down here along the Suncoast. The highest wind gust at the Sarasota, Bradenton Airport was 41 mph on Sunday morning today the highest gust was only 25 mph.
Look for clear skies overnight with lows to start Tuesday in the mid 60s for most and upper 60s near the beaches. We will see mostly sunny skies throughout the day on Tuesday with highs in the low to mid 80s near the coast and mid to upper 80s inland. The humidity will once again stay fairly low.
Wednesday we see a weak cold front approach and push through by midday. This front will not bring any rainfall just a slight increase in cloud cover due to the dry air that is in place. Winds will pick up a little with this front out of the west to eventually NW at 10-15 mph. The high on Wednesday will warm into the mid 80s, which is fairly typical for this time of year.
Thursday looks great with mostly sunny skies and temperatures to start the day in the mid to upper 60s and then quickly warm into the upper 80s later in the afternoon.
Friday will be rain free as well with mostly sunny skies and highs in the upper 80′s. The humidity will be on the rise as winds switch around to the ESE at 10 mph.
Saturday we will see another nice day but it will feel warmer with highs in the upper 80s to low 90s inland and mid 80s at the beach. There is a 20% chance for an isolated inland shower or two along the sea breeze later in the afternoon.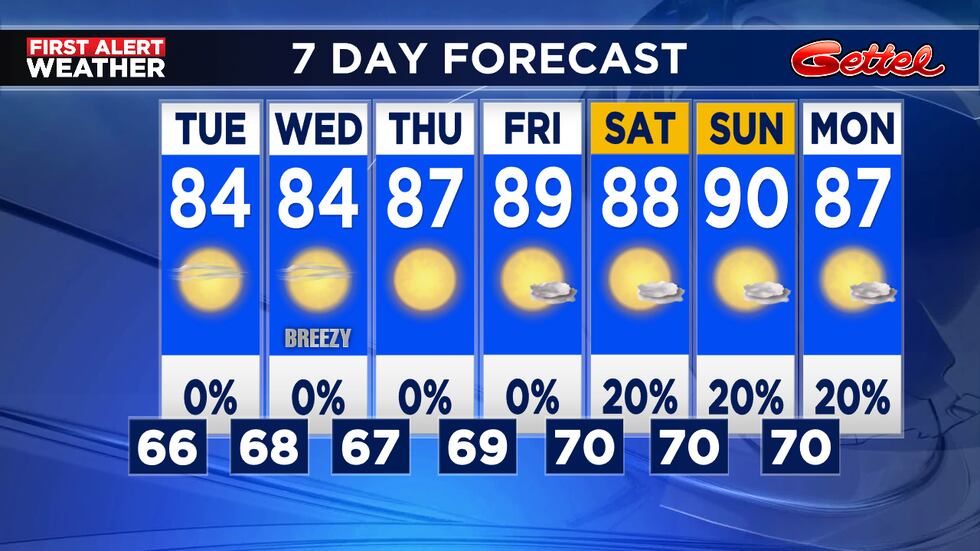 Sunday will be pretty much the same as Saturday but with a slightly higher chance for a few late day storms.
Copyright 2023 WWSB. All rights reserved.