'We are heartbroken': Beloved Mote manatee Hugh dies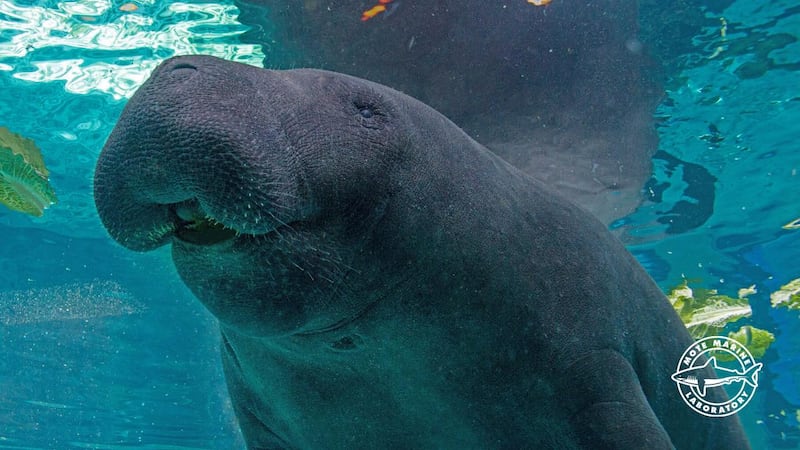 Published: May. 1, 2023 at 12:22 PM EDT
SARASOTA, Fla. (WWSB) - Beloved Mote manatee Hugh passed away unexpectedly over the weekend, the laboratory and aquarium confirmed.
On April 29, Hugh began exhibiting a change in behavior and staff began monitoring him closely. He became unresponsive and ultimately was determined to have died.
A necropsy, or animal autopsy, including full pathology, will be performed by FWC's Marine Mammal Pathobiology Laboratory Institute to determine his exact cause of death. The results of that process usually take about 8 or more weeks.
Hugh was 38 years old. He was born at Miami Seaquarium and arrived at Mote from ZooTampa on May 2, 1996, where he served as an ambassador for his species, and routinely and voluntarily took part in manatee research studies. Hugh, and his brother Buffett, are the world's only manatees to participate in voluntary, detailed behavioral research designed to aid manatee conservation.
Hugh was known as one of the manatees who predicted the super bowl winner. Hugh correctly selected the Kansas City Chiefs as his pick and staff says Hugh had the highest success rate of picking winners.
"Our team is forever grateful for the time we had with Hugh and his contribution to manatee conservation, and we are proud of our staff and volunteers for the level of care we provide to all the animals at Mote Aquarium," reads a release from Mote Marine Laboratory and Aquarium.
There will be memorials held in the coming weeks.
Copyright 2023 WWSB. All rights reserved.