Florida Senate passes bill allowing DeSantis to run for president without resigning as governor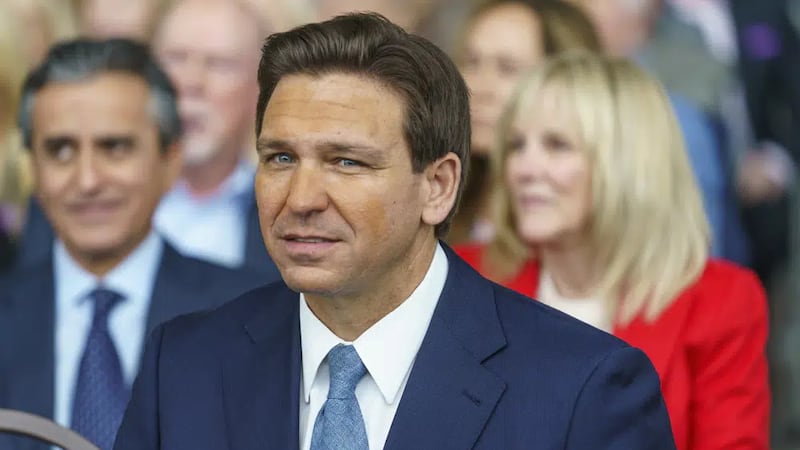 Published: Apr. 26, 2023 at 5:35 PM EDT
TALLAHASSEE, Fla. (WCTV) - The Florida legislature took a step toward clearing potential hurdles for Gov. Ron DeSantis to prepare for a rumored presidential run.
Wednesday the Florida Senate passed SB 7050, which its legislators say aims to crack down on voter fraud.
An amendment to the bill, filed Tuesday, states that a person running for president is not required to resign from their current position. The amendment would make it possible for DeSantis to run for president while still serving as governor. And if he loses a presidential bid, he wouldn't have to give up his governorship.
The bill sponsor, Republican Travis Hutson, wrote the "resign-to-run" law in 2018. He says the law was clear, and already didn't apply to people running for president.
But some have raised doubts about who the bill was supposed to include. And Hutson said that's why he introduced this amendment.
Democrats, like Senator Tina Polsky, worry the legislation will allow DeSantis to campaign for the presidency while neglecting his job as governor.
"The governor of 23 million people is going to spend a year and a half going around this entire country and not govern the state," Polsky said during Senate session Tuesday. "Isn't that a dereliction of duty?"
Hutson pushed back, saying he's not concerned about this.
"While he may be campaigning, and I don't know what campaign looks like, I still think he will, with himself and the people that are in place right now, he'd still be able to run the state without any issues," Hutson said.
Florida changed its "resign-to-run" law in 2007 to allow the governor at the time, Charlie Crist, to potentially serve as John McCain's running mate, though that never happened. Then, 11 years later, then-Governor Rick Scott changed the law back.
As DeSantis travels across the country and internationally, another controversial bill would make it harder to access information about his travels. Last week, the Senate passed a bill to shield the Governor's travel records and also withhold certain names of people who visit the Governor's Mansion.
To stay up to date on all the latest news as it develops, follow WCTV on Facebook and Twitter.
Have a news tip or see an error that needs correction? Write us here.
Keep up with all the biggest headlines on the WCTV News app. Click here to download it now.
Copyright 2023 WCTV. All rights reserved.