Earth Day Community Clean up in Kensington Park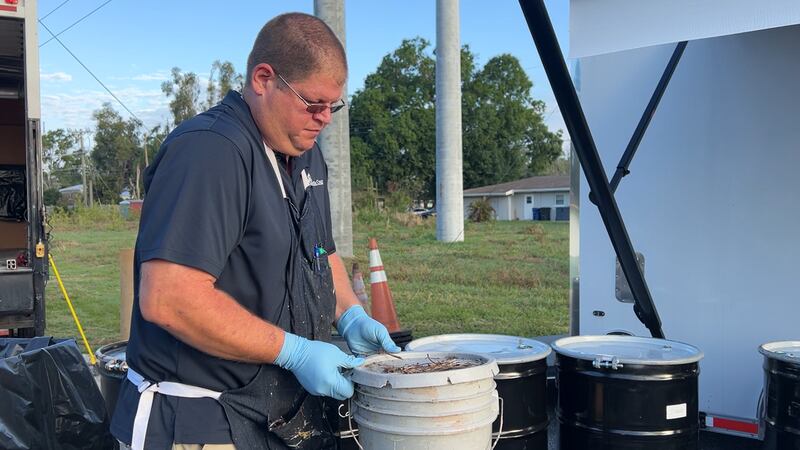 Published: Apr. 22, 2023 at 4:20 PM EDT
SARASOTA, Fla. (WWSB) - Sarasota County hosted an Earth Day community clean up event Saturday, April 22 for the Kensington Park area.
Local residents cleaned out their garages and dropped off a variety of household items, all for free.
Sarasota County representative Michael Roque explained why the event is important.
"It's very important, we have to keep our area clean, keep our hazardous waste out of our waste streams, our waterways and our roadsides," said Roque. "We just want to keep Sarasota clean."
Residents dropped off items such as old tires, oils, paint cans, household furniture, yard waste and other debris.
One resident was grateful the county offered this event so that all of the resident's trash could be properly disposed of.
"They have locations out here, different places for yard waste, garbage, such as the tires up front," said resident Jeanine Goodnough. "Proper places to get rid of things rather than just throwing them in the garbage can and having it go out to the landfill and having it be dispersed. This helps to get things put in the places that it needs to be."
Other than at the event, hazardous materials may be taken to the Sarasota County Chemical Collection Center, 8750 Bee Ridge Road, Sarasota, 8 a.m. to 4 p.m., Monday through Saturday.
Copyright 2023 WWSB. All rights reserved.