Andrew Gillum's federal trial could wrap up sooner than expected
Judge tells jury trial may not take full three weeks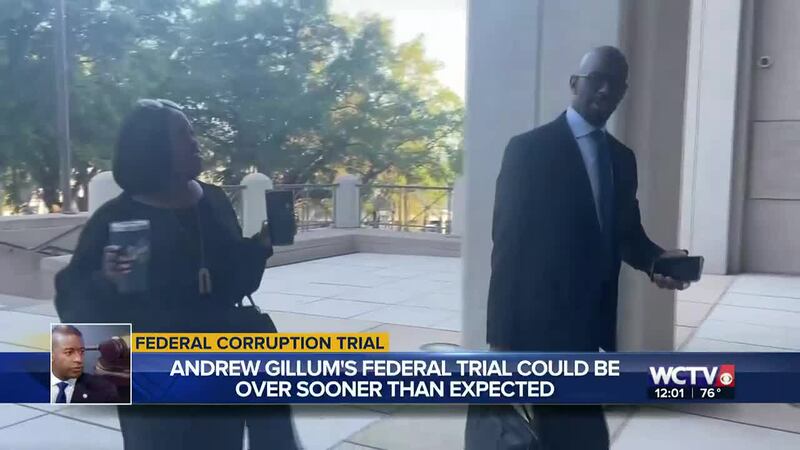 Published: Apr. 21, 2023 at 3:07 PM EDT
|
Updated: Apr. 21, 2023 at 5:27 PM EDT
TALLAHASSEE, Fla. (WCTV) - The federal trial of former Tallahassee Mayor and Florida Gubernatorial candidate Andrew Gillum could wrap up sooner than expected.
U.S. District Judge Allen Winsor told jurors Friday morning that after talking with attorneys, the trial may not take a full three weeks.
His comments come on the fourth day of testimony in the conspiracy and fraud case.
Gillum, and former campaign advisor Sharon Lettman-Hicks are accused of funneling grant money and campaign contributions for their personal use. Gillum is also accused of lying to FBI agents about gifts he received during a now famous trip to New York City with undercover agents posing as developers interested in doing business in Tallahassee.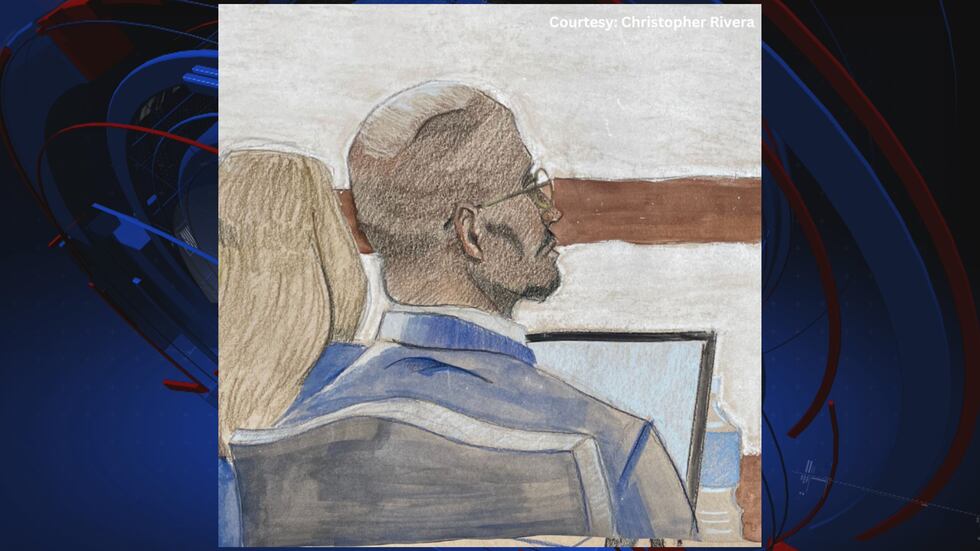 Friday morning, a representative from Wells Fargo took the stand and testified about several transactions soon after Gillum lost the 2018 race for governor.
He testified that there was a $60,000 deposit into Lettman-Hicks' P&P Communications account on November 20, 2018 and a series of four, $5000 bonuses, wired from the P&P account to Gillum's account in the weeks following.
Dr. John Jackson, with the Schott Foundation, also testified Friday morning.
He described a $250,000 donation from Donald Sussman which was given to the Opportunity to Learn Action Fund which in turn gave $100,000 to Forward Florida, a PAC linked to Gillum.
Jackson says with the remaining $150,000, they contracted with P&P to do strategic communications and voter outreach. He testified that P&P received two payments of $66,250 - totaling $132,500. The contract indicated a final report on how the money was spent was due within 60 days of the contract's end date in August 2018, he said.
Jackson spent nearly three hours on the stand Friday.
The judge started the day reading a series of statements to the jury about the testimony of former FBI agent Michael Wiederspahn, who spent hours on the stand Thursday. Judge Winsor told jurors to disregard Wiederspahn's comment that he believed Gillum took a bribe, telling them not to consider his "personal views."
To stay up to date on all the latest news as it develops, follow WCTV on Facebook and Twitter.
Have a news tip or see an error that needs correction? Write us here.
Keep up with all the biggest headlines on the WCTV News app. Click here to download it now.
Copyright 2023 WCTV. All rights reserved.