Red tide notice on Suncoast beaches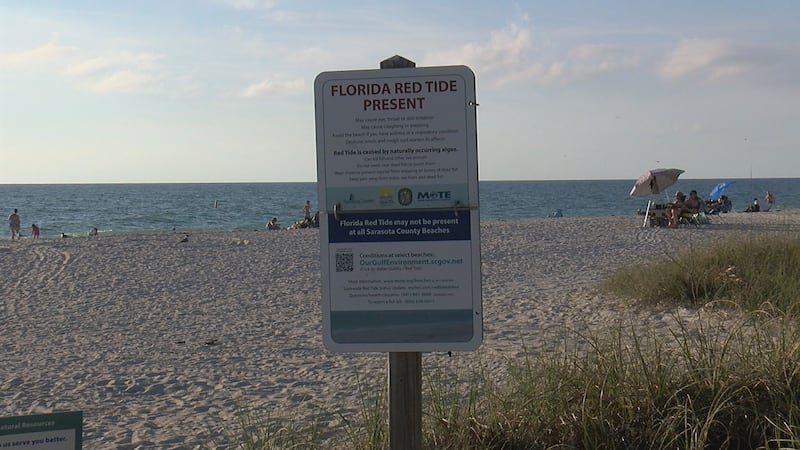 Published: Apr. 13, 2023 at 5:53 PM EDT
SARASOTA, Fla. (WWSB) - A red tide health alert has been issued for Sarasota County on April 13.
The Florida Department of Health for Sarasota reported elevated levels of red tide at the following locations;
- Nokomis
- North Jetty
- Venice Beach
- Service Club
- Venice Fishing Pier
- Brohard
- Casperson
- Manasota Key
- Blind Pass
The department recommends not swimming around dead fish, avoiding the beach if you have chronic respiratory problems, and keeping pets away from the water and dead sea life until the advisory is lifted.
For more details on red tide presence and updates, you can visit the Florida Department of Health in Sarasota's website here.
Copyright 2023 WWSB. All rights reserved.