Newtown Spring Fling Festival and Parade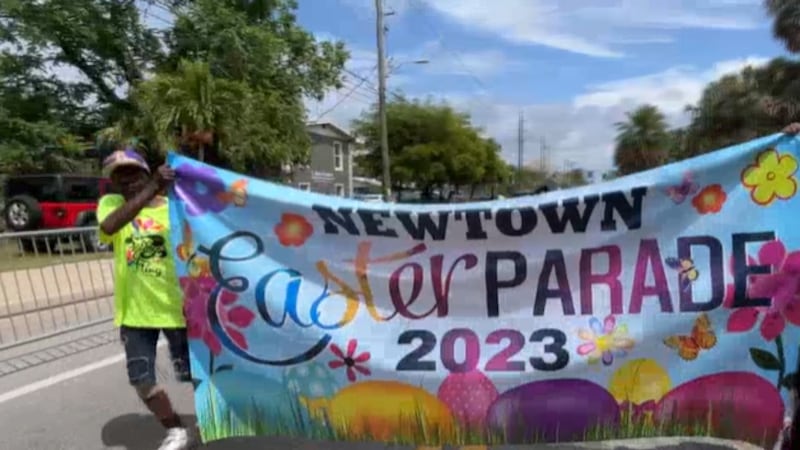 Published: Apr. 10, 2023 at 12:48 AM EDT
SARASOTA, Fla. (WWSB) - The Newtown Spring Fling Festival and Parade took place this Easter after a nearly two-decade hiatus.
Organizers said the parade that began in the early 1960′s was missed by residents. Many people lined the sides of Dr. Martin Luther King Junior Way for a day filled with vendors, food trucks and live music.
"You have people here that lived this in the past," said festival organizer Walter Gilbert. "This is giving them another thing to look forward to. Do you see all those little kids over there? They have been waiting on this. Their parents have been waiting on this. Their grandparents have been waiting on this. The Easter Parade is back."
Law enforcement, government officials and many generations of residents all were in attendance for this historic parade.
"We're bringing it back and you can see all of the smiles on the faces of everyone from kids to adults alike, all of the families out here enjoying themselves," said Sarasota mayor Kyle Battie. "Again, bringing back that sense of tradition and instilling pride in the community, particularly with the kids they need to see these types of things. Now they can go with their future and talk about the Easter Parade just like we did when we were growing up. It's a beautiful thing."
Copyright 2023 WWSB. All rights reserved.