Father named person of interest in AMBER alert, homicide investigation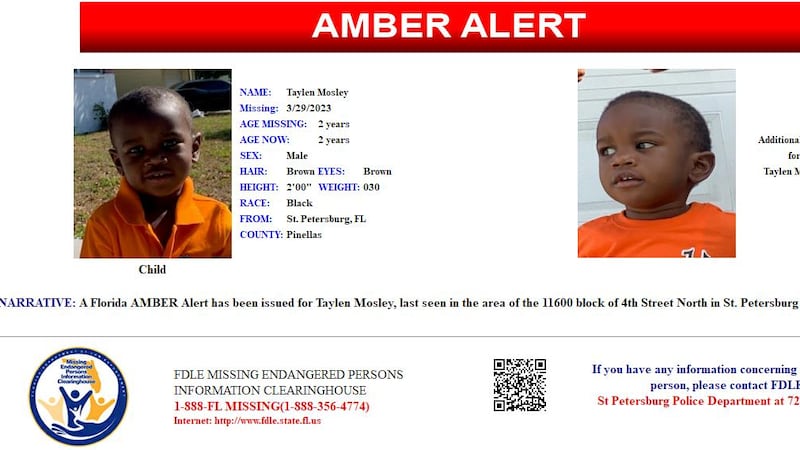 Published: Mar. 31, 2023 at 12:24 PM EDT
PINELLAS, Fla. (WWSB) - Police are still searching for the child at the center of an AMBER Alert.
St. Petersburg Police are searching for Taylen Mosley, 2, after his mother Pashun Jeffrey was found dead at her apartment at 2:30 p.m. Jeffrey was found after a welfare check was called in.
On Friday morning, police named Mosely's father a person of interest in the case but said he does not have the child. Police have not released his identity.
Detectives say the man has cuts on his arms and that neighbors heard a struggle but now the man won't speak to detectives.
Crews are on scene at the apartment complex searching a nearby body of water but there is still no sign of Mosley at this time.
If you have information, contact police immediately.
Copyright 2023 WWSB. All rights reserved.