Baskin's Big Cat Rescue to turn cats over to Arkansas-based rescue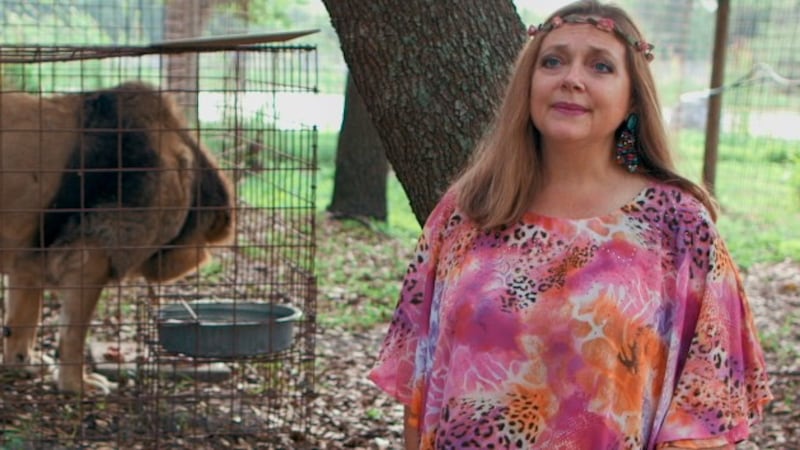 Published: Mar. 29, 2023 at 4:34 PM EDT
TAMPA, Fla. (WWSB) - A release from Big Cat Rescue is announcing its plans to turn over its big cats to Turpentine Creek Wildlife Refuge in Arkansas. Big Cat Rescue came to national attention after its owner, Carole Baskin was featured at the center of the Netflix documentary Tiger King.
The release, written by Baskin's husband Howard, says that after 30 years Big Cat Rescue started its mission, it will merge its big cat populations with Turpentine.
Baskin was one of the biggest stars behind the recently passed Big Cat Public Safety Act which set out to end the cub petting industry and private ownership without a USDA exhibitor license.
Howard Baskin wrote that their goal has always been to "put themselves out of business." As a result the business focused less on rescues and more on passing the legislation. The COVID-19 pandemic and other overhead costs have required a reduction in staff. Overhead costs were heading toward $1.5 million a year.
"With the passage of the BCPSA we expect the need for rescues to decline over the coming decade. If the need were going to continue at the pace we saw up until a few years ago, we would be making a different decision. With me turning 73 this year and Carole 62, it would be time to be thinking about a transition to younger management to bring new energy to the organization to allow the sanctuary to continue into perpetuity. However, with other sanctuaries having capacity and the need for rescues expected to decline, such a transition would not make sense. It would not be the way to best fulfill our three-pronged mission," reads the release.
Construction on the new enclosures at Turpentine Creek has begun and is expected to take six months. The plan is to build the tiger enclosures first.
Turpentine Creek is open to the public for tours, so our staff, volunteers and donors who have supported our cats can visit the cats there.
For more information on Turpentine Creek visit turpentinecreek.org.
Copyright 2023 WWSB. All rights reserved.