Drone footage shows massive whale with rare deformity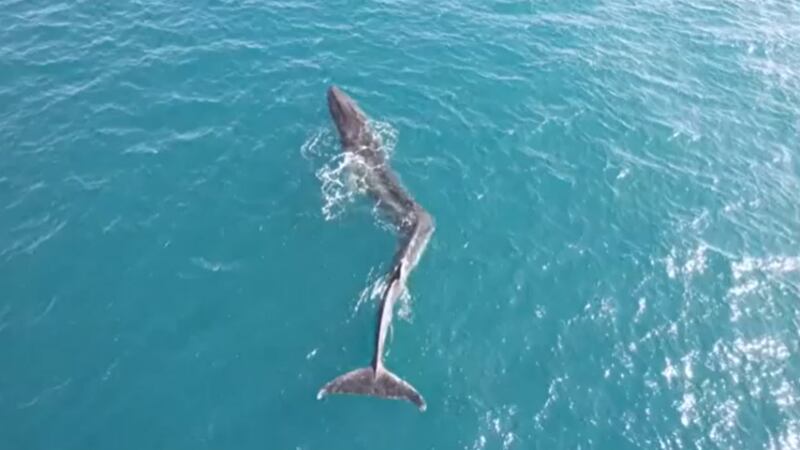 Published: Mar. 24, 2023 at 12:15 PM EDT
(CNN) – Drone footage released by the Spanish Civil Guard shows one of the largest whale species in the world.
The gigantic whale, weighing about 40 tons and measuring 55 feet long, was seen off the Spanish coast in the Mediterranean Sea.
Experts said the whale has severe scoliosis, a rare deformation.
Studies have revealed that traumatic events, such as a collision with a ship, are usually the cause of abnormalities in whales.
Copyright 2023 CNN Newsource. All rights reserved.