Police arrest man accused of stealing van, body from funeral home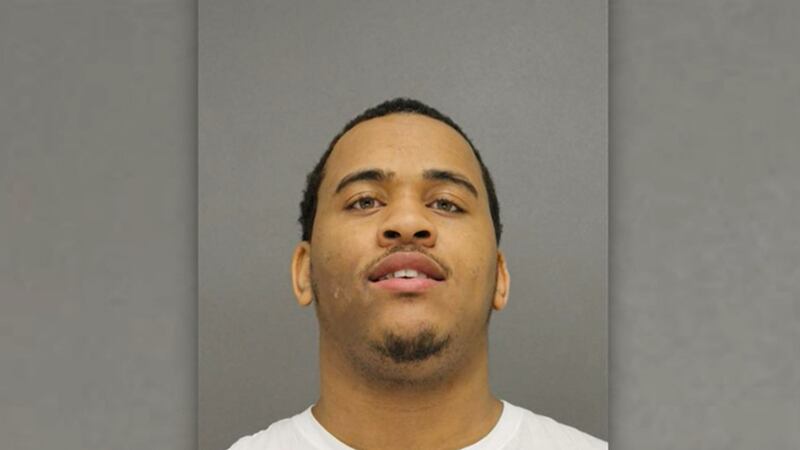 Published: Mar. 21, 2023 at 3:27 AM EDT
ROCKFORD, Ill. (WIFR/Gray News) - The man wanted for allegedly stealing a van and body from an Illinois funeral home in January was taken into custody.
Deon Howard, 23, was arrested on March 19 in Green Bay, Wisconsin, according to officials.
The Brown County Sheriff's Office in Wisconsin said Howard was arrested during a traffic stop after he became argumentative with law enforcement.
The arrest comes nearly two months after Howard was accused of unlawful possession of a stolen vehicle and abuse of a corpse.
On Jan. 21, a van carrying the body of 47-year-old Curtis Brown was stolen from Collins & Stone Funeral Home, according to investigators.
Police found the abandoned van on Jan. 22 in a Chicago neighborhood.
Brown's body was discovered a day later in South Chicago, officials say.
Rockford police released surveillance images in the hours following the theft, and Howard was quickly identified as the suspect.
The vehicle was left unlocked and running before the theft, Rockford Police Chief Carla Redd initially confirmed.
"In 25 years, this is the first time we've ever heard of anything like this. My heart goes out to the family, as I know that they were recently notified of what had transpired. I hope we never have to see anything like this again," the police chief said during a Jan. 24 news conference.
WIFR spoke with Brown's family after his body was found.
"My sister is looking to sue. She was at peace with his passing, but for his body to get stolen, now it's an outrage," said Sharon Pearson, Brown's aunt.
Brown's body was eventually released to family in Mississippi for funeral services.
Collins & Stone Funeral Home director Brandy Collins said in a statement, "We strive to lessen the burden of bereaved families as they face a very difficult time and we work diligently to comply with standards of regulations that apply to the funeral home profession. Our goal is to always provide quality services that our community has come to expect from us. We will continue to partner with law enforcement and look forward to justice being served. Our sympathy and sincere prayers are with the family and friends affected by this crime."
It's unclear when Howard will be extradited to Illinois. He faces additional crimes in Wisconsin for obstructing and other weapon-related charges.
Copyright 2023 WIFR via Gray Media Group, Inc. All rights reserved.