2 missing Florida boaters found dead in lake near Legoland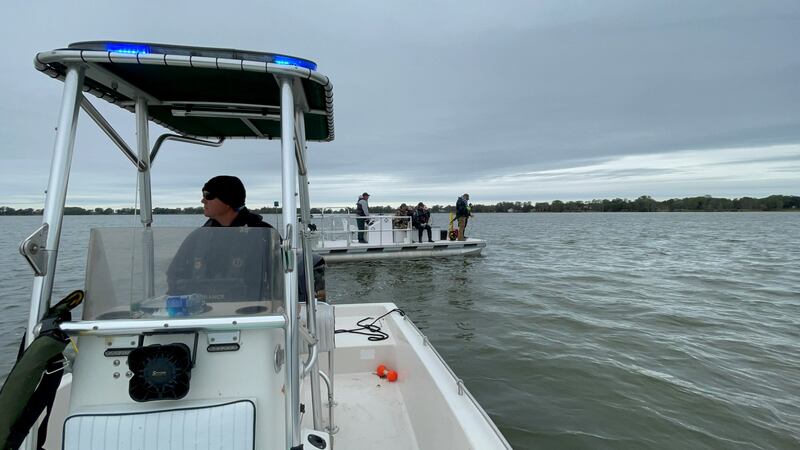 Published: Mar. 20, 2023 at 12:15 PM EDT
|
Updated: Mar. 20, 2023 at 8:54 PM EDT
WINTER HAVEN, Fla. (AP) — Authorities say they recovered the bodies of two boaters Monday afternoon, nearly two days after they went missing following an accident on a central Florida lake near the Legoland theme park.
The bodies of Orlando Ortiz, 30, of Winter Haven, and Jeffrey Marrero, 34, of Auburndale, were located in Lake Eloise about 150 yards apart, according to a Polk County Sheriff's Office news release.
Sheriff Grady Judd previously said at a news conference that the two men had jumped into Winter Haven lake to save a third person from their group, a woman, who was struggling in the water. The men became separated from the boat and had not been seen since Saturday evening.
The third person, 38-year-old Velcky Velazques, was rescued by sheriff's deputies who had been summoned when a 10-year-old girl on the boat dialed 911 on a cellphone. That child and an 8-year-old girl remained on the boat as it drifted and were rescued safely by deputies aboard a fishing boat, Judd said.
The lake, adjacent to Legoland in Winter Haven, was rough on Saturday with 20 mph winds and some whitecaps, Judd said. He added that the weather issues were compounded by inexperience on the part of the boaters, who had rented the vessel for an outing that day.
Ortiz was Velazques's boyfriend, and Marrero was the father of the two girls.
Winter Haven is about 50 miles east of Tampa.
Legoland put out a statement Saturday saying the incident "is not connected with us in any way." It added that a boardwalk at its hotel was used by officials as a command center.
"Our thoughts and prayers are with the family during this difficult time," it said.
Copyright 2023 The Associated Press. All rights reserved.