Skyway 10K runners pay tribute to hero trooper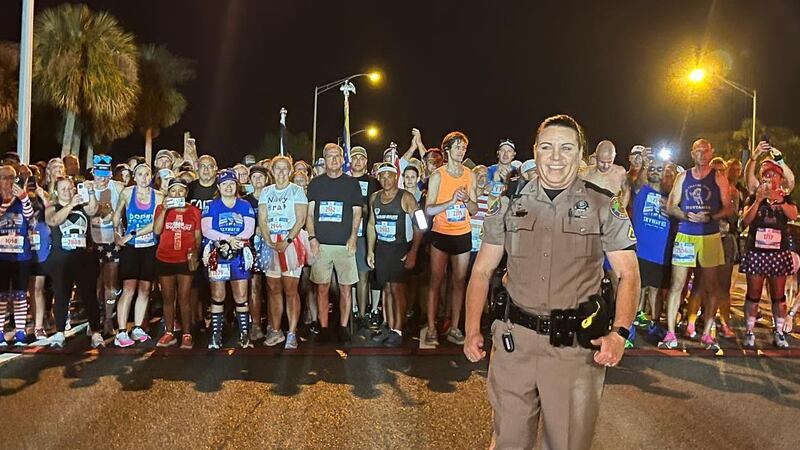 Published: Mar. 13, 2023 at 12:49 PM EDT
MANATEE COUNTY, Fla. (WWSB) - Runners at the Skyway 10K race this year took a moment to celebrate alongside Florida Highway Patrol Trooper Toni Schuck on Sunday.
The 10K race kicked off early Sunday morning and it was Trooper Schuck who helped get festivities underway. It was during last year's event that Schuck made the brave decision to put her vehicle in between the runners and alleged drunk driver who had driven past race barricades.
The crash occurred on the Manatee County side of the Sunshine Skyway Bridge. Trooper Toni Schuck was working traffic patrol and safety for the race. Schuck was the last line of defense after Kristen Watts of Sarasota went past barricades that were set up for the race. Watts crashed her vehicle nearly head on with Schuck's SUV. Watts' blood alcohol level was three times over the legal limit.
Trooper Toni Schuck was at the starting line this year where the runners and event organizers paid tribute to her heroics.
"Through complete selflessness and quick action, Trooper Schuck protected the lives of thousands of racers last year from a wrong way driver. We can't thank her enough!" the organizers wrote in a Facebook post.
Copyright 2023 WWSB. All rights reserved.