Bradenton Police Department looking for suspects of home invasion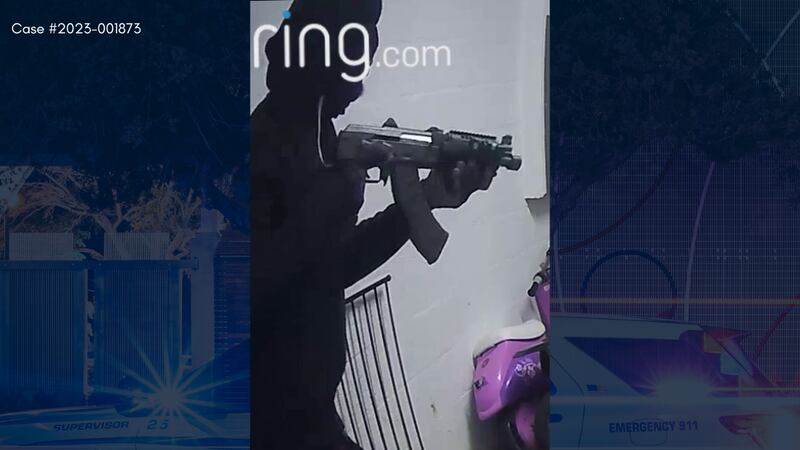 Published: Mar. 3, 2023 at 5:24 PM EST
BRADENTON, Fla. (WWSB) - The Bradenton Police Department is investigating a home invasion that happened this morning at approximately 7:45 a.m. at a home in the Cottages of San Casciano, located off 48th St. Ct. E.
Three suspects entered the victim's residence, ransacked the home, stole jewelry, cash and a cell phone.
Two adults and three children were in the home at the time.
The suspects, described as Black males, wore black clothing, masks and gloves.
One suspect was armed with a semi-automatic handgun and another suspect was armed with an AK pistol.
No one in the home was seriously injured.
Anyone with information in this case is asked to contact Detective Jay Gow at 941-932-9373 or jay.gow@bradentonpd.com.
You may also contact the Bradenton Police Department at 941-932- 9300 or BPDTips@BradentonPD.com.
To remain anonymous and eligible for a cash reward of up to $3,000, call Crime Stoppers (toll-free) at 1-866-634-8477 (TIPS) or send an anonymous E-Tip through manateecrimestoppers.com.
Copyright 2023 WWSB. All rights reserved.