Circus Sarasota dedicates act to Ukraine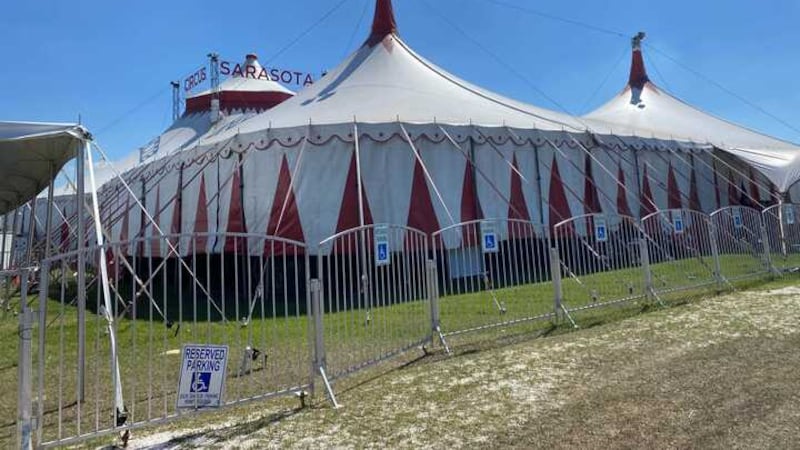 Published: Feb. 26, 2023 at 10:53 PM EST
SARASOTA, Fla. (WWSB) - Circus Sarasota has dedicated its final act of the evening in support of Ukraine.
Maryna Tkachenko and Anastasiia Kornieieva are Ukranian performers who close each evening with a duo straps act. Tkachenko spins across the sky all while holding on to Kornieieva for support.
The performers are grateful to Circus Arts Conservatory founder and CEO, Pedro Reis, for allowing them to dedicate their performance to the struggle in Ukraine.
"We are so appreciative that he let us keep speaking about the war, that it's not over and that it's still happening so that people know that this is going on," said Kornieieva.
The pair haven't been able to return home while the war rages on.
"For us it's so hard to talk about it you know," said Tkachenko. "It's still painful. The war is not finished, and our family is over there. It's really hard to talk about and everytime people ask you about it. We just hope and wait that it will be over."
Circus Sarasota will have acts going on until March 5.
Copyright 2023 WWSB. All rights reserved.