Sarasota Festival of the Arts this weekend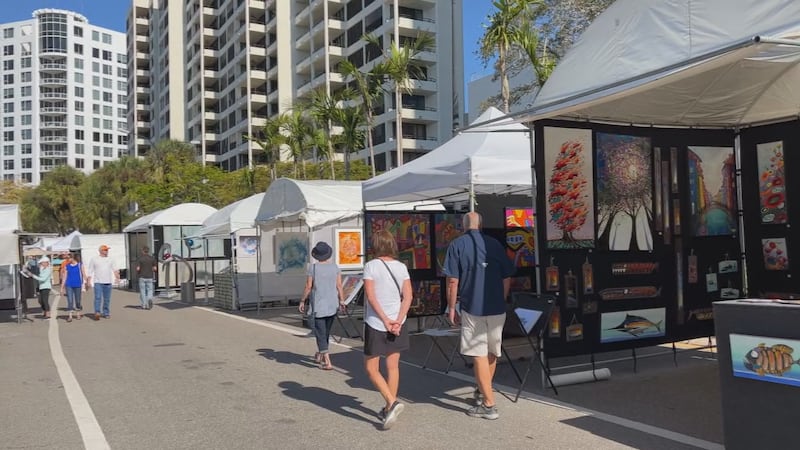 Published: Feb. 26, 2023 at 5:20 PM EST
SARASOTA, Fla. (WWSB) - J.D. Hamel Park was turned into an art gallery this weekend for the Sarasota Festival of the Arts.
More than 70 artists showcased their art, which created an outdoor gallery of sculptures, paintings, photography, ceramics, jewelry and more types of art.
It showcased the original works of artisans and crafters from Florida and across the United States and was hosted by the Downtown Sarasota Enrichment Association.
The festival was open from 10 a.m. through 5 p.m. Feb. 25 and Feb. 26.
Copyright 2023 WWSB. All rights reserved.