Sheriff: Warrant leads to fatal officer-involved shooting incident in Winter Haven
Officials say the individual was a suspect in the mass shooting in Lakeland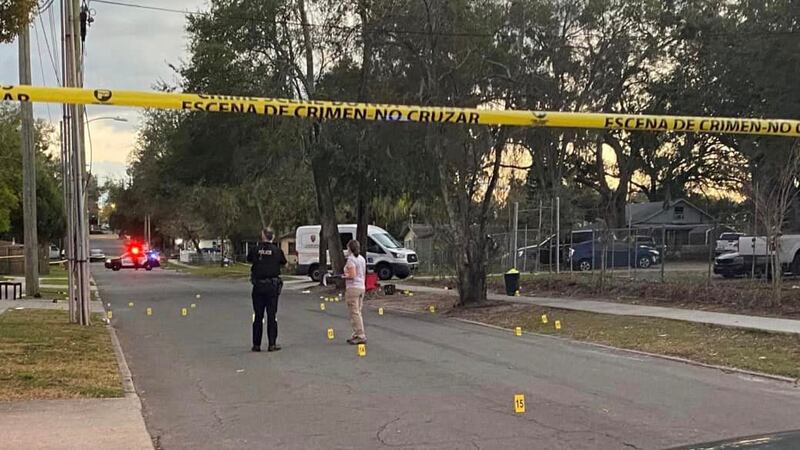 Published: Feb. 6, 2023 at 6:05 PM EST
POLK COUNTY, Fla. (WWSB) - A multi-jurisdictional incident broke out in Winter Haven after an attempt to serve a warrant to a suspect.
According to Polk County Sheriff Grady Judd, a suspect wanted in connection with a mass shooting that occurred in Lakeland last week that injured 10 people died in an officer involved shooting.
Authorities identified the suspect as 21-year-old Alex Greene. Judd said during a press conference, that officials attempted to serve an arrest warrant to Greene, who took off and led authorities on a chase to Havendale Blvd. and 15th St. NW. The warrant was in connection with a burglary, Judd explained.
Officials say Greene stole an elderly woman's car after exiting his vehicle. That's when authorities say he attempted to drive toward a Lakeland Police officer. That's when they say that the officer shot six times. Greene continued to drive until he crashed into a nearby building. He was pronounced dead at a local hospital.
There had been no prior arrests in the mass shooting. Authorities had found a dark blue Nissan they believe is related to the investigation.
They also say a large quantity of marijuana was found at the scene.
Copyright 2023 WWSB. All rights reserved.