Dakin Dairy Farms in Myakka City continues long road to recovery following devastating blow from Hurricane Ian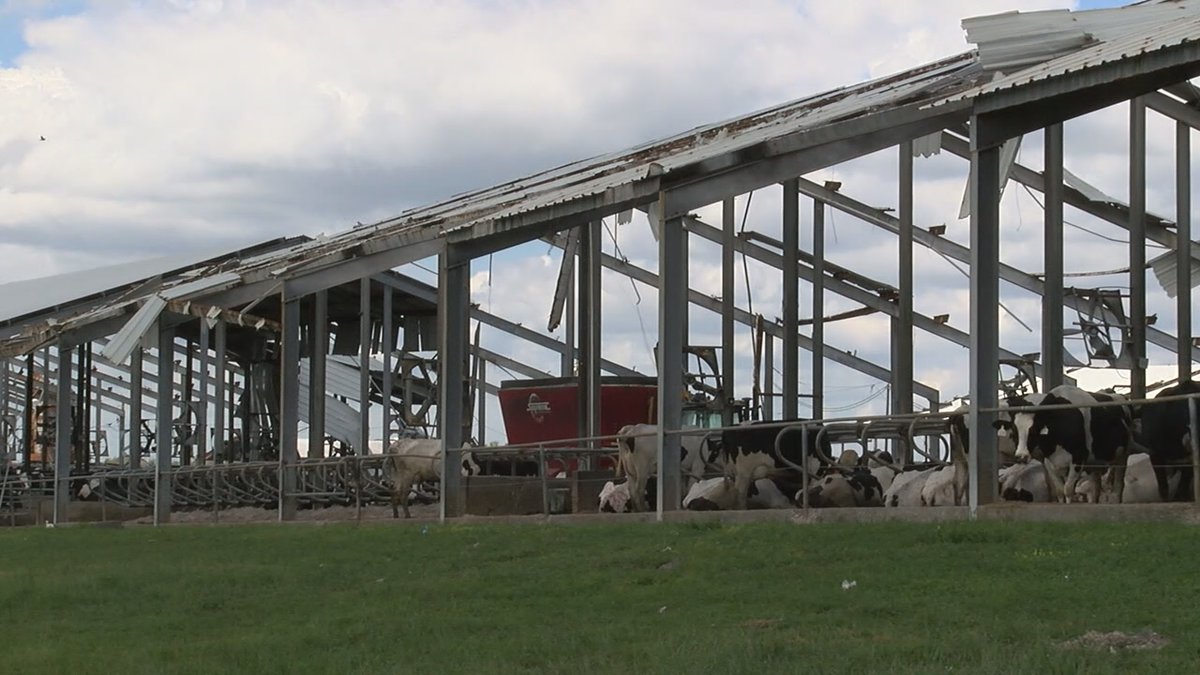 Published: Feb. 2, 2023 at 9:50 PM EST
MYAKKA CITY, Fla. (WWSB) - Jerry Dakin is much more optimistic about his farm and business than a few months ago. Hurricane Ian causing millions of dollars in damage to his Dakin Dairy Farms in Myakka City.
"I've never seen a storm like this, we're just in the wrong place at the wrong time and we've conquered through it, it's been challenging," said Dakin.
The losses have been enormous. Dakin losing 360 cows and many structures on his property. He won't be rebuilding the old buildings because he wasn't able to insure those structures. Dakin, his crew and members of the community working tirelessly since the storm, to try and get the farm back to some normalcy.
"We're rebuilding all the main structures and everything, we're already back to 2000 cows milking and we're not backing up on that," said Dakin.
Dakin says the most important work that is being done is getting roofs back on the buildings as well as installing operational fans and misters. That's to keep the cows cool, which is essential.
"Our numbers are down but we're going to get those numbers back up," said Dakin. "Our big focus is to get the facility in shape and then bring the cattle back in."
Dakin says that there's still another 3 months of repair work that needs to be done to bring the farm back to where it needs to be. He says because of inflation, insurance will not fully cover repair costs, so he's still trying to figure out that part of it. Dakin says he's grateful for how far they've come since Ian, and the direction the recovery is heading.
"With everything going on, you always have to look at the wins you have," said Dakin. "And through all of this, there's a lot of devastation but there's a lot of wins that came out of this storm. For us here at Dakin Dairy Farms, we look at all the wins that we have."
Copyright 2023 WWSB. All rights reserved.