Sunshine but still cool for Friday
Warming up for the weekend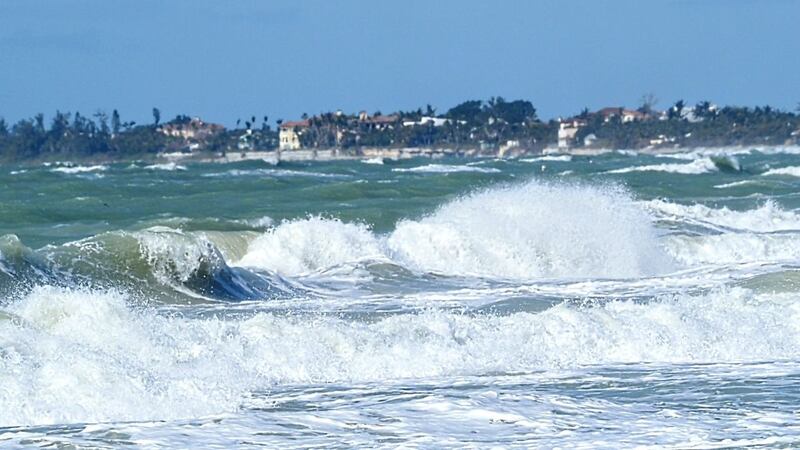 Published: Jan. 26, 2023 at 6:48 PM EST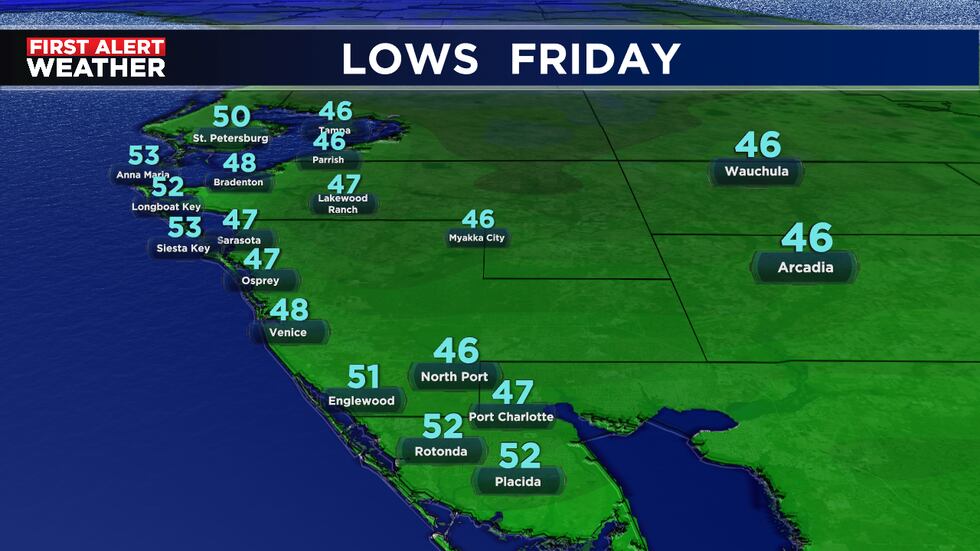 SARASOTA, Fla. (WWSB) - One more day of below average temperatures expected on Friday as the wind will be out of the NE at 10-15 mph. This will keep the chilly air from up north funneling into our area through the day. Jackets will be needed for your morning bike ride or dog walk as temperatures will be in the mid to upper 40s for most everyone as the sun comes up. By the early afternoon temperatures will warm up into the mid to upper 60s under partly cloudy to mostly sunny skies.
If you are heading out Friday night for a bite to eat you will need a light jacket once again as temperatures will fall into the upper 50s by 7 p.m.
We start off Saturday with temperatures in the upper 40s to low 50s so still a bit on the cool side. Winds will turn to the east by the afternoon and we warm into the low to mid 70s by early afternoon. We may see some clouds at times as the old cold front moves back northward as a warm front.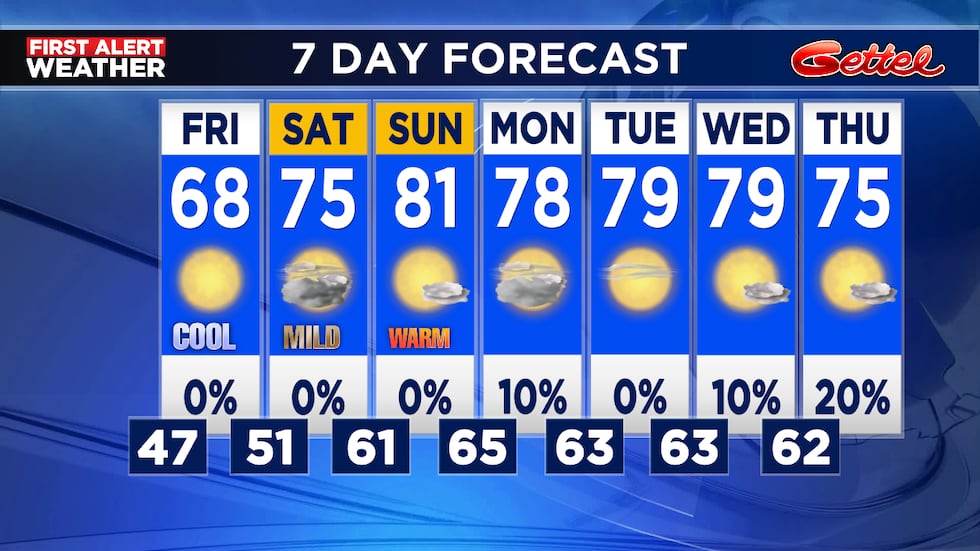 Saturday night will be much more moderate as temperatures at 7 p.m. will be in the upper 60s to near 70 degrees. We cool down into the low 60s on Sunday morning but warm up to near 80 degrees by the early afternoon.
Monday a weak frontal boundary will slide down into north central Florida but that will be as far south as it gets, so we will continue to see warm weather to start the work week. Look for partly cloudy skies and highs in the upper 70s.
Copyright 2023 WWSB. All rights reserved.