4-month-old baby is recovering after being hospitalized after parents were accused of abusing him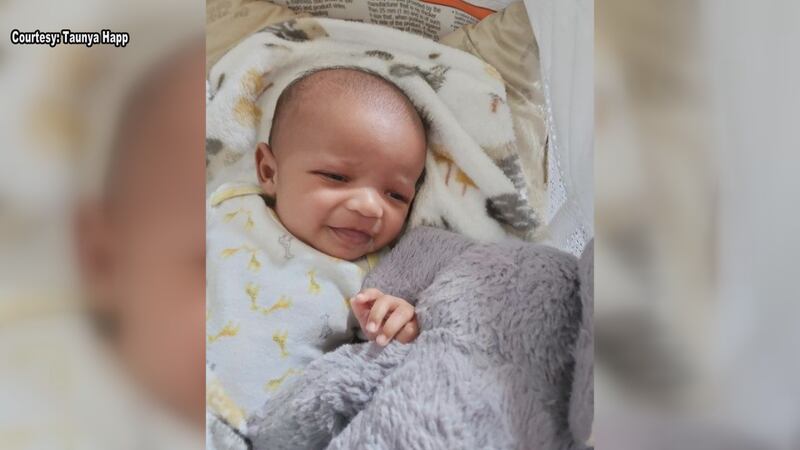 Published: Jan. 11, 2023 at 6:31 PM EST
GAINESVILLE, Fla. (WCJB) -The family of the mother whose 4-month-old baby was hospitalized is now coming to her defense after they say she is a victim herself.
Emma Smithey,19, and the child's father Timothy Smith were arrested after being accused of neglecting and abusing the 4-month-old.
The baby was taken to Shands with a brain bleed, multiple bruises on his body, bleeding from his left eye, and blood in his diaper.
Smithey's mother Tiffany Nicks claims that Emma was a victim of abuse and was scared to go to the authorities.
"She was scared that her rights as a mother would be swept under the rug as they have been," said Nicks. "She was terrified at what already was going to happen with her partner and no one seeing sympathy for a 19-year-old first-time mother."
A domestic violence advocate from Peaceful Paths said this behavior is not uncommon.
"I think the hardest thing for a survivor or anyone going through something to hear why don't you just leave, said Director of Child and Youth Services Crystal Sorrow. "That could be very real. You are just looking from an outside view and so there can be a whole lot of factors there that make it very challenging for people to make decisions."
Although the family was updated about the condition of the baby, they said they aren't allowed to see him because he's in protective custody.
"My grandson has been moved from the ICU to the pediatrics unit which means he is improving which is fantastic news," said Nicks. "All I want is to wrap my hands around that baby and love him. All I want is to give him the home that he deserves and show him the love that this entire family has for him."
Smith is currently fighting the charges in court and Smithey's family is searching for an attorney to help them get custody of the baby.
Click here to subscribe to our newsletter.
Copyright 2023 WCJB. All rights reserved.