Charlotte deputies nab suspected drug dealer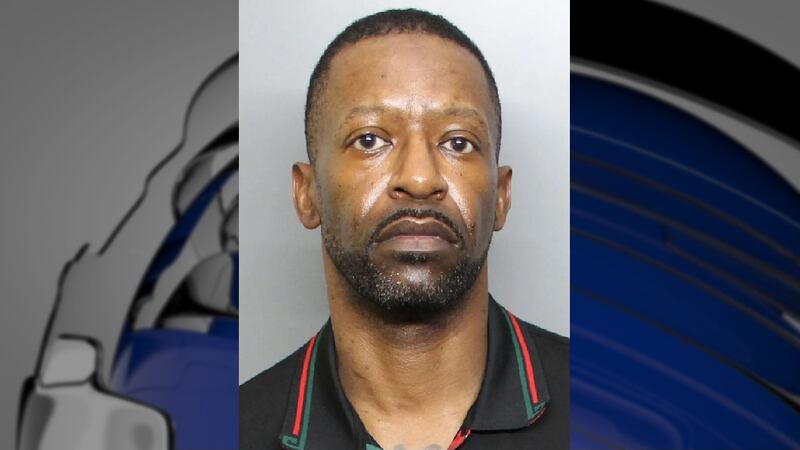 Published: Jan. 3, 2023 at 3:49 PM EST
PORT CHARLOTTE, Fla. (WWSB) - A Broward County man was arrested in Port Charlotte on New Year's Day after he was found in possession of a large amount of drugs, drug paraphernalia and numerous credit cards belonging to other people.
At about 5 p.m., Charlotte County Sheriff's deputies stopped a 2009 Dodge Charger for having an illegal window tint.
They discovered the license of the registered owner of the car, James Smith, was suspended. As the deputies approached the car, they noticed a strong odor of marijuana. Smith denied knowing his license had been suspended, but gave consent to a search of his car, the sheriff's office said.
During the search, deputies say they found a red satchel containing 16 credit cards, all bearing other people's names. Deputies also found a bag in the trunk containing pills, a vial of an unknown liquid, a pipe used for smoking methamphetamines, marijuana and Xanax.
The pressed pills tested positive for MDMA.
Also in the trunk were a small digital scale with a crystal-like substance on it which tested positive for methamphetamine, and a pill bottle with 24.9 additional grams of MDMA.
A small safe containing assorted jewelry was found, and the key to the safe was on Smith's vehicle key ring. Additionally, deputies located two laptops computers and two iPads.
A background check of Smith revealed that he has prior criminal histories for trafficking in methamphetamine, as well as five prior convictions for driving with a license suspended or revoked.
Smith was transported to the Charlotte County Jail and has since been released on bond.
Copyright 2023 WWSB. All rights reserved.