Say Gay rally pushes back against controversial Florida bill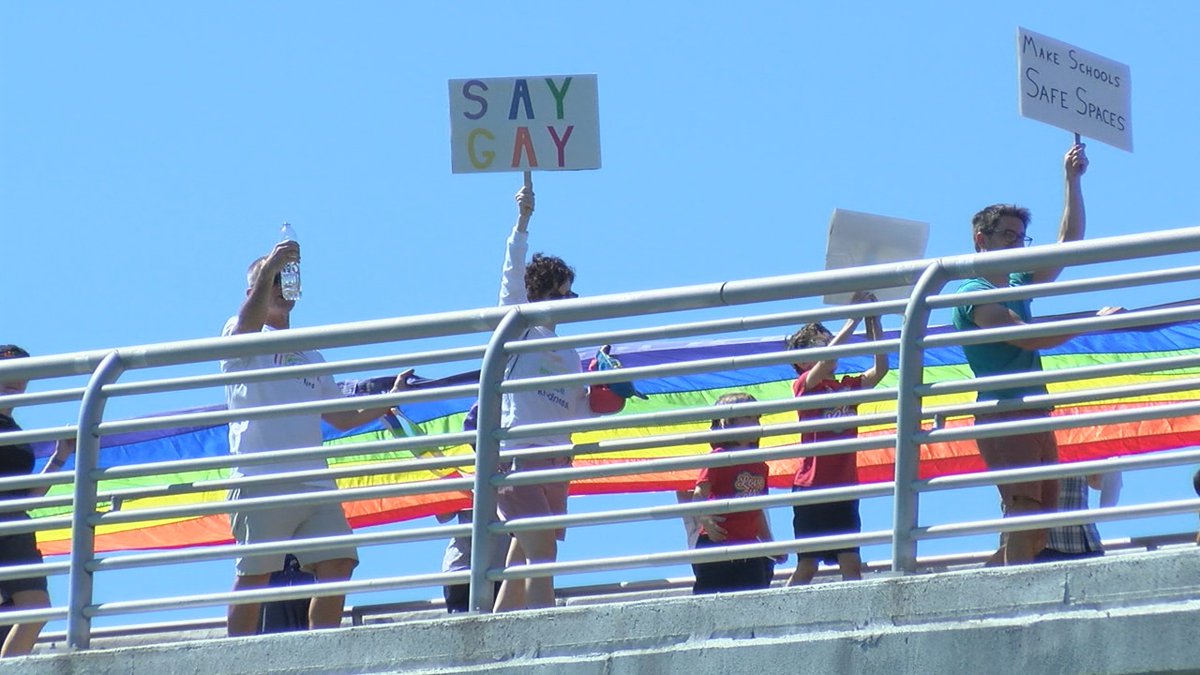 Published: Feb. 27, 2022 at 5:19 PM EST
SARASOTA, Fla. (WWSB) - Community leaders and activists are pushing back against the Parental Rights in Education bill, more commonly known as the "Don't Say Gay" bill, after it was approved by the Florida House.
The Parental Rights in Education bill would prevent teachers from having any discussions about sexual orientation or gender identity in schools between kindergarten and the third grade. Legislators in support of the bill are calling it a way to empower parents to have more control over their child's education, while others believe it will be damaging to students.
The bill will now head to the Florida Senate for debate.
At Sunday's rally, a series of speakers expressed their frustration that the bill is moving forward. In a speech, Zander Moricz, a gay high school student, told the crowd he thinks the bill will make life even tougher for LGBTQ students who may already have fewer people to confide in.
"Think about what is going to happen when a child who experiences homophobia from the family they live with, the peers they learn with, the music they listen to and the movies they watch, the posts they tap through," Moricz said. "And they know have to add the government and their governor to that list."
Moricz first came out to a teacher, so he's concerned that future Florida students won't have the same support network as he did if the bill becomes law.
Other speakers echoed the sentiment and lambasted politicians, including Governor Ron DeSantis, for supporting the measure. They reminded listeners that LGBTQ students are at high risk of depression and suicide and insisted a law that hushes conversations about sexuality and identity will have a disastrous impact on their mental health.
Despite the concerns over the legislation, Moricz said he was thrilled to see so many community members come together for the cause.
"With a bill as disgusting and violent as this one, it's hard to look at the positive and it's hard to have happy moments, and I think today was one of those happy moments," he said. "I saw a lot of faces I didn't expect to see. I saw leaders in the community here. I think it's affirming for the citizens of Sarasota to know that there are people behind us and we're not alone."
To close out the rally, the group marched down John Ringling Bridge carrying a giant rainbow flag and chanting as cars passed by.
Copyright 2022 WWSB. All rights reserved.