HCSO announces arrests in human trafficking sting, teacher and pastor among suspects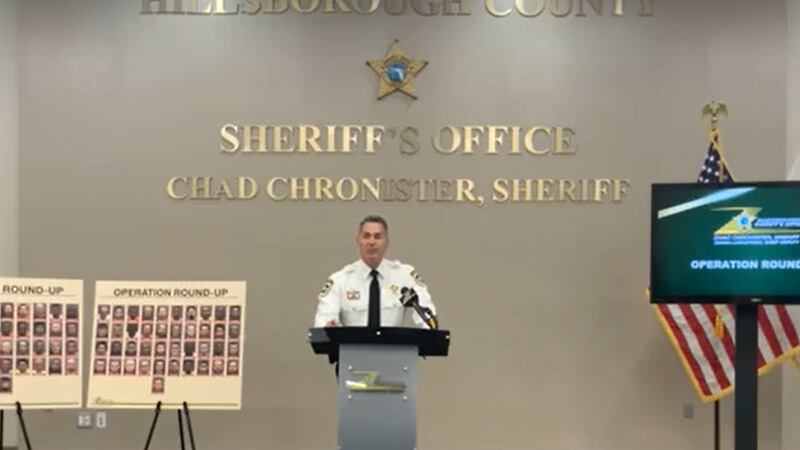 Published: Oct. 18, 2021 at 11:21 AM EDT
TAMPA, Fla. (WWSB) - Officials in Hillsborough County have announced a human trafficking sting operation that resulted in the arrest of 125 individuals.
Sheriff Chad Chronister held a press conference Monday on Operation Round-Up. Undercover detectives were also able to free four individuals, including a 17-year-old girl. A teacher and pastor were among the suspects, Chronister reported.
Joel Velasco, who was an employee of Hillsborough County Schools, was charged with soliciting another to commit prostitution.
Deputies worked 20 days on the sting and say some of the suspects believed they were messaging minors, sending explicit texts. You can watch the entire press conference below.
Copyright 2021 WWSB. All rights reserved.