Covid-19 vaccines added to monthly food drive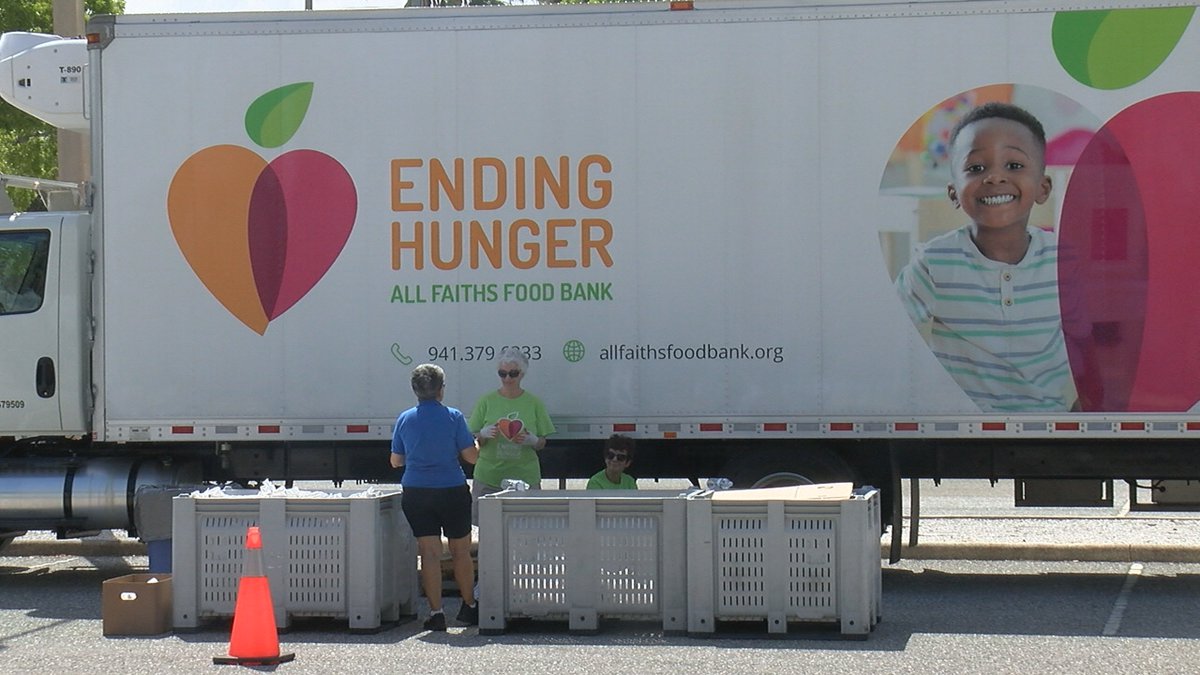 Published: May. 22, 2021 at 6:15 PM EDT
SARASOTA, Fla. (WWSB) - Stopping by Van Wezel for All Faiths Food Bank's monthly food drive? From now on, Sarasota residents will be able to get a COVID-19 vaccine along with it.
"Since they're already coming here, it takes just a few more minutes of your time," chief program officer M.J. Horen said. "So we have a really nice setup, easy setup."
All Faiths Food Bank has partnered with the Sarasota County Health Department to let people drive up for COVID-19 vaccines as they're getting their food.
Dr. Washington Hill, an OBGYN at Sarasota Memorial Hospital, said that it's on them to bring the vaccine out to people.
"The people have come because they need food," Dr. Hill said. "And then we can ask them, 'would you like to have a vaccination?' So this is an example, you have to be creative."
And this program isn't a one-time event, either.
"We're going to be partnering with them, probably until October, so the health department will be here on a monthly basis," Horen said.
And to Dr. Hill, just vaccinating someone each time is enough.
"If we get one person, fine. If we get ten, fine. But somebody from the coalition will be out here," Dr. Hill said.
Of course, everyone has the option to decline either the food or the vaccine at the drive-through, but both will be made available.
Copyright 2021 WWSB. All rights reserved.