More Suncoast residents ditching masks following new recommendations from the CDC, many businesses giving their customers options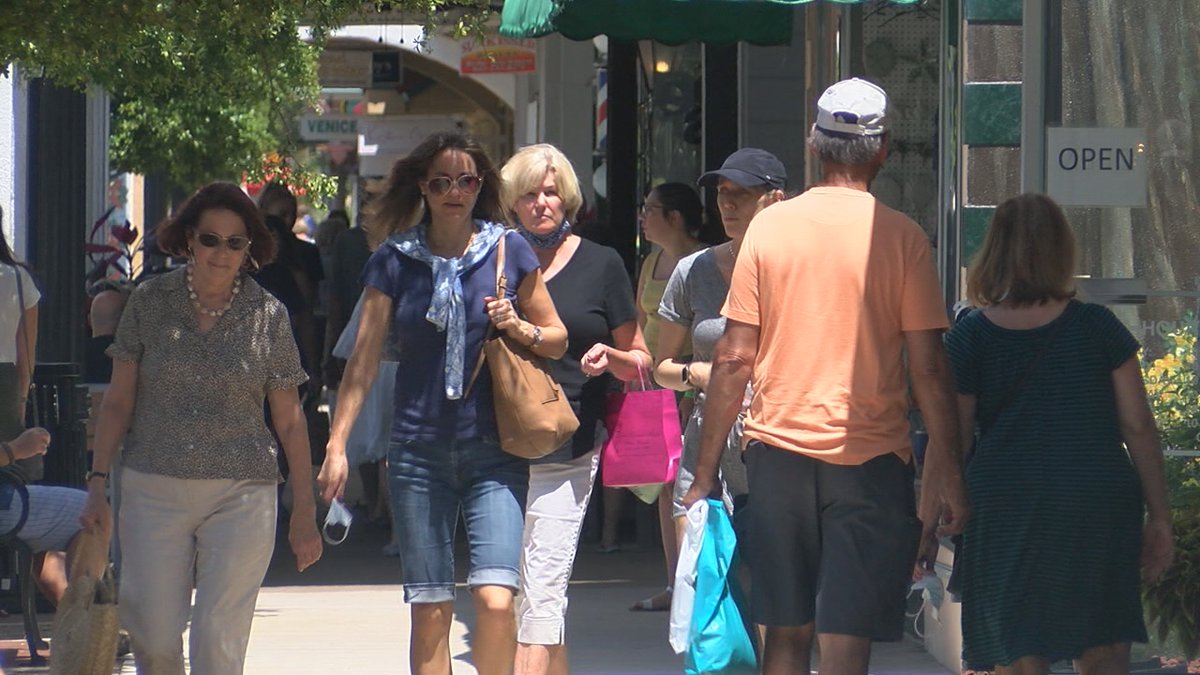 Published: May. 14, 2021 at 9:18 PM EDT
VENICE, Fla. (WWSB) - With the new CDC guidelines in place, people are feeling a sense of relief and freedom in downtown Venice and all across the Suncoast. Fully vaccinated people can now go maskless indoors and outdoors.
"We're really excited, it feels like there's a light at the end of the tunnel," said Amy Rose, a visitor to Venice. "Definitely, it's been a long time especially for all of us that have followed the guidelines all along."
ABC7 did notice that some stores still have signs to wear masks hanging in their windows, but not as many as we're used to seeing. Most of the stores are leaving it up to their customers, a lot of them still requiring their employees to wear masks.
"I like to give them the freedom of choice," said Mike Ehik, owner of Celebration Corner. "If they like to wear a mask, they can, if they don't want to wear a mask that's perfectly fine with me, but I'll always wear mine for their protection."
There are others who say they aren't ready to ditch the mask quite yet.
"I feel very relieved, but it is my personal decision to wear a mask when I'm in close proximity with people that I don't know if they've been vaccinated or not," said Kelli Dougherty, a visitor to Venice.
The CDC continues to urge people to be extra cautious around big crowds, even if they have been fully vaccinated.
"It's a step in a direction that's telling us that we are on the threshold of managing this disease in getting back to a new normal, but we have to be cautious," said Dr. Jay Wolfson, a professor of Public Health at USF.
Copyright 2021 WWSB. All rights reserved.