Piney Point breach: How did we get here?
Updated: Apr. 6, 2021 at 10:52 PM EDT
MANATEE COUNTY, Fla. (WWSB) - ABC7 has been following the situation at Piney Point closely for more than a week. We have to ask: How did we get here?
The plant at Piney Point opened in 1966 as a subsidiary of the Borden Company.
By 1970, fish kills at Bishop Harbor were being blamed on operations at the plant.
Through the 1980s and 1990s, new owners Royster Phosphates and the Mulberry Corporation went belly up. And by 2004, the Environmental Protection Commission had taken over the property, then returned it over to the State Department of Environmental Protection to run.
Under the DEP, 1.1 billion gallons of water were dumped into Tampa Bay from the defunct plant.
By 2006, the current owner, HKR Holdings, bought the site from the state, with the promise of reclaiming the site for beneficial use. But after a leak of 170 million gallons in 2011, HRK filed for bankruptcy.
A 2013 plan to build deep injection wells to get rid of the wastewater was approved. But, it was met with environmental opposition, so the wells were never built.
And that brings us to now, after the liner leak in late March. The leak has caused 180 million gallons of wastewater to be dumped into Tampa Bay.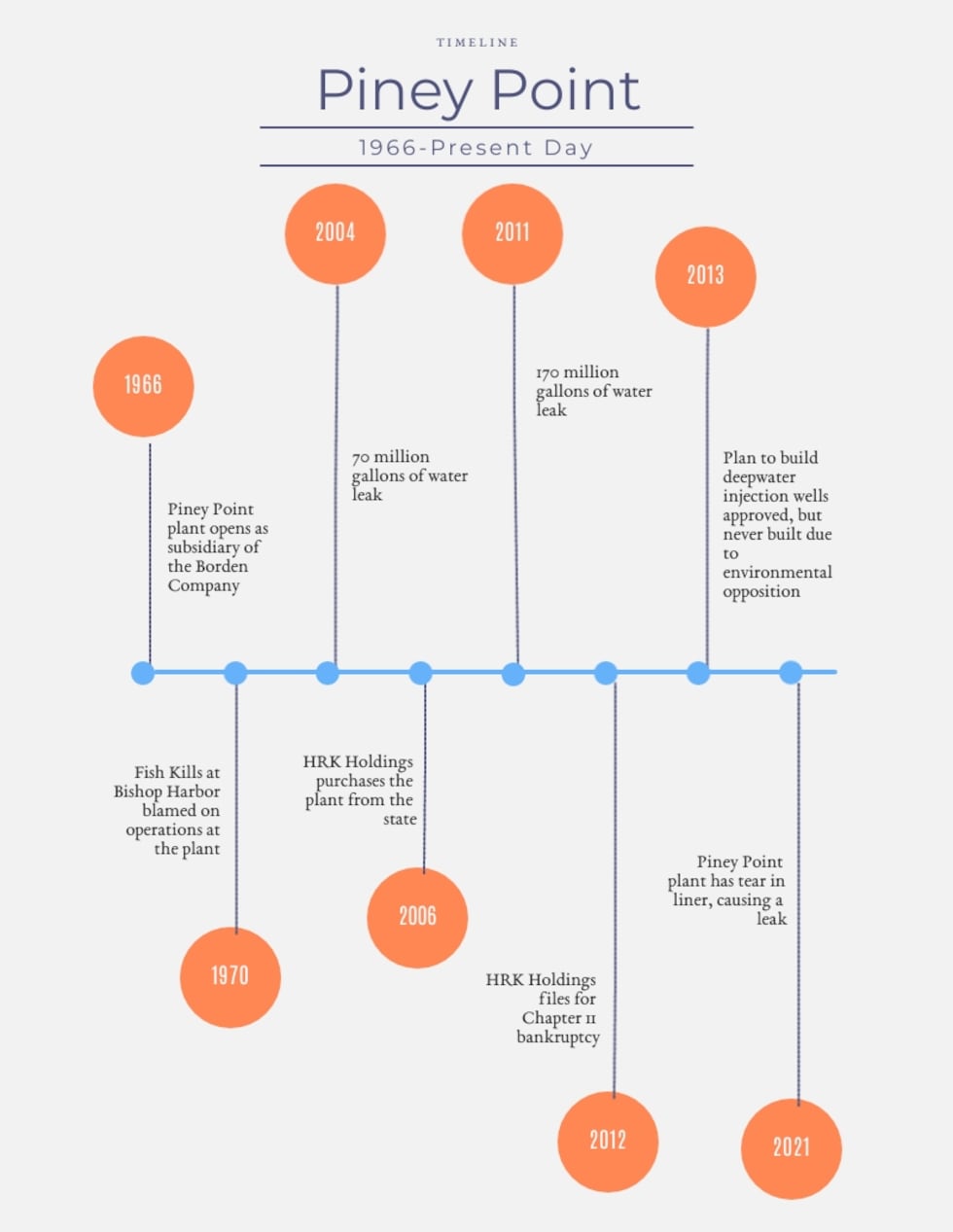 Copyright 2021 WWSB. All rights reserved.