Bright Futures advocates gear up for Thursday hearing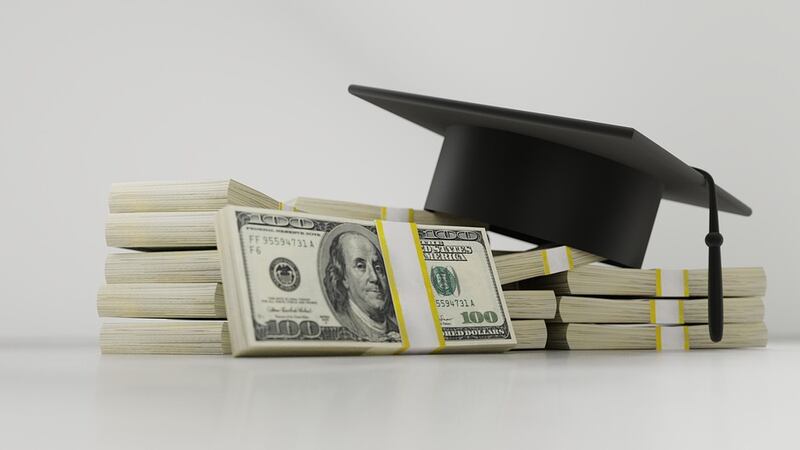 Updated: Mar. 30, 2021 at 10:27 AM EDT
SARASOTA, Fla. (WWSB) - Opponents of a proposal that could fundamentally change the way Bright Futures, a popular and successful college scholarship, is funded are gearing up for the next battle Wednesday in the Florida Legislature.
Senate Bill 86 will be on the agenda of the Republican-controlled Senate Appropriations Committee on Wednesday, the last step before a full Senate floor debate and vote.
The bill has already been approved twice in party-line votes in the Committee on Education, and Appropriations Subcommittee on Education.
The bill, authored by State Sen. Dennis Baxley, R-Ocala, would remove guarantees of 100 percent funding of college tuition and fees for top-performing students, and instead would tie scholarship awards to amounts set aside in the annual budget, which could fluctuate from year to year, or as some parents fear, be cut entirely.
That uncertainty has alarmed parents trying to budget for their children's education. "Parents don't just plan now," Jennifer Kahler of Lakewood Ranch, told ABC7. Kahler's daughter is a high school senior. "We've been planning since she was 4. We're counting on it (Bright Futures) to be part of her college plan."
Jobs, jobs, jobs
Baxley has been adamant that he is not trying to cut the program. When the bill was filed Feb. 23, he said his main motivation was to prod college students into thinking about their career goals.
"What's happening is, we wind up with a number of people who graduate from university... and they're not employable for anything," he said.
The bill originally sought to decrease funding for certain students who picked majors from a list to be created that were deemed unlikely to lead to immediate employment after graduation. The original bill would have also reduced funding for students who have already earned college credit while in high school. "We don't want to have to pay for it twice," Baxley explained. Baxley eliminated that provision after receiving pushback from Democrats and constituents.
That "do not study" list, as it is becoming known, was also softened by Baxley. The list will still be created by the state's Board of Governors, but it will serve as a guide to students, not used to award or deny Bright Futures funding.
Under the current version of the bill, college students would be required to register with their college or university career center and complete a career readiness training module. An automatic hold would be placed on the student's registration after their freshman year until the requirements are met.
Along with the changes to Bright Futures, Baxley's bill would change requirements for the Benacquisto Scholarship Program, created to reward high school graduates -- including out-of-state students -- who earn National Merit Scholar status and enroll in a Florida college. In 2019-2020, the scholarship distributed $21.6 million to 1,377 students.
Baxley's bill will disqualify out-of-state students from the Benacquisto scholarship. It will also remove the requirement that the award level is tied to the cost of attendance and instead sets the award amount as specified in the General Appropriations Act.
Drawing a line
Meanwhile, thousands of students and their parents have been mobilizing to convince legislators to kill SB 86. A website created by high school students, savebrightfutures.org, continues to gain popularity. A petition to save the existing program has gathered 135,000 signatures. Legislative aides on both sides of the aisle have told ABC7 they have received thousands of calls and emails in opposition to the bill.
A handful of Facebook groups have been created to share information, discuss strategies, and coordinate email and phone campaigns.
Much of the conversation centers on distrust of politicians. While Baxley and other Republicans who have voted for the bill in two committee hearings say they have no intention of cutting funding for Bright Futures, many parents simply don't believe them.
"He (Baxley)'s not truthful,' Illyce Binder, of Weston, Florida, told ABC7. "It's a smokesceen," to divert funds to charter schools, she believes.
Dr. Christy Flanagan-Feddon, the program director of religion and cultural studies at the University of Central Florida in Orlando, doubts Baxley's intentions, too. "Sen. Baxley is not being honest," she told ABC7 via email. "The intent of the bill is to reappropriate funds that have been designated for Bright Futures and funded by the Florida Lottery," she wrote. "There is nothing for the Legislature to guarantee; there is, however, something that they can raid, which is what they are trying to do, while furthering the anti-intellectual agenda their party has sadly become known for."
"It really feels like they are up to something,"
Baxley says his bill puts funding decisions in the annual appropriations bill where they belong. Giving lawmakers a simple way to adjust funding quickly, without having to amend a law, would be prudent if the economy forces tough decision in the future, he argues.
But a lot of parents aren't buying that rationale. "I don't know that one can expect something to have guaranteed funding forever, but it seems disingenuous to make these changes when there is not an issue," said Anna Beard of Venice, who has a daughter with a Bright Futures scholarship at Florida State University.
In 2019, the Bright Futures program cost $618 million, our of the nearly $2 billion the Florida Lottery collected.
"It really feels like they are up to something," Beard told ABC7. "Even with COVID and the shutdowns, the fund is OK, so they say. So why the change? It's just all very curious."
By the Numbers
Bright Futures was created in 1997 as a way to entice Florida's best and brightest students to choose in-state colleges.
High school graduates who have at least a 3.5 GPA, score at least 1330 on the SAT, or 29 on the ACT, and complete at least 100 hours of community service, are eligible to receive 100% of their college tuition and fees for four years -- if they attend a Florida college or university.
Students who have a 3.0 GPA, score a 1210/25 on the SAT/ACT and log 75 hours of community service are eligible to receive a 75% scholarship of tuition and fees for four years.
In 2019, the most current year data is available, 111,973 students received Bright Futures scholarships, totaling $618.6 million.
Out of those scholarships, at least 3,960 were for students from the Suncoast. According to the Florida Department of Education:
Manatee County:
516 Initial students (high school graduates)
1,025 renewal students
1,541 total Bright Future Scholarships
Sarasota County
802 Initial students (high school graduates)
1,617 renewal students
2,419 total Bright Future Scholarships
A breakdown of Bright Futures scholars by higher education institutions on the Suncoast:
Ringling College of Art and Design
122 scholarships, $630,161 ($5,165.25 average per student)
New College of Florida
381 scholarships, $2,353,152 ($6,176.25 average per student)
University of South Florida, Sarasota-Manatee
198 scholarships, $62,340,455 ($5,580.56 average per student)
State College of Florida, Manatee-Sarasota
304 scholarships, $602,417 ($1,981.64 average per student)
Manatee Technical College
3 scholarships, $2,483.24 ($827.75 average per student)
Suncoast Technical College
7 scholarships, $6,713.15 ($959.02 average per student)
Copyright 2021 WWSB. All rights reserved.