Bright Futures bill sails through committee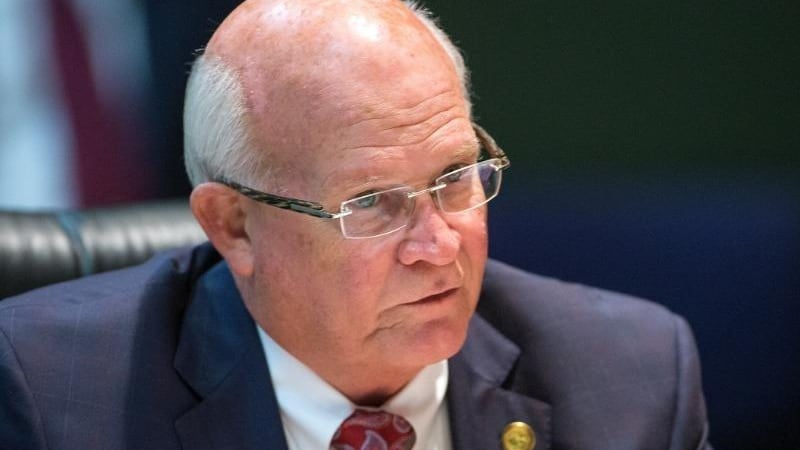 Updated: Mar. 16, 2021 at 3:34 PM EDT
TALLAHASSEE, Fla. (WWSB) - The controversial Florida Senate bill that would change the rules for Bright Futures, the popular college scholarship program, sailed through committee Tuesday on a 5-4 vote, despite hearing from dozens of people, including students, parents, and education organizations, urging lawmakers to scrap the proposal.
Since the merit-based program began in 1997, a high school graduate with good grades and college entrance test scores could have up to 100 percent of Florida college tuition and fees covered by the scholarship.
If the bill, authored by State Sen. Dennis Baxley, R-Ocala, becomes law, only students who major in subjects that are deemed likely to lead to employment after graduation would be eligible for 100 percent funding. The list would be drawn up by the Florida Board of Governors, who oversee the state's public colleges and universities.
It would also decrease support for students who have already earned college credits in high school through dual enrollment programs or advanced placement classes.
In a rewrite of the bill late Monday afternoon, Baxley added a requirement that the Board of Governors publish data by March 1, 2022, with information including academic disciplines of graduates; post-graduation median salary one, five, and 10 years after graduation; median student loan debt and payment information; and the percentage of graduates who have continued their education beyond the baccalaureate level.
Baxley also added language that would require all undergraduates to participate in career counseling; register with their school's career center; complete career readiness training; and have access to the Board of Governor's report. Failure to comply would put a hold on a student's registration after the first year. His amendments were approved.
Baxley says his bill is an attempt to encourage students to focus on getting a job after graduation. "What's happening is, we wind up with a number of people who graduate from university... and they're not employable for anything," he told ABC7 last week.
Two efforts to amend Senate Bill 86 failed during Tuesday's hearing. One, by State Sen. Perry Thurston, D-Fort Lauderdale, would have removed the most disputed pieces of the bill -- creating a list of unacceptable majors and reducing scholarships for advanced placement courses.
Sen. Tina Scott Polsky, D-Boca Raton, wanted to include a way for students to appeal decisions by the Board of Governors.
Both amendments failed.
Before the final debate, the committee heard from dozens of people, all of whom spoke against the bill. Speakers included representatives from the League of Women Voters, Florida PTA, Florida Student Association, and United Faculty of Florida.
Students from a host of schools also spoke against the bill, including New College of Florida in Sarasota, Florida State University, Florida International University, and the University of North Florida.
During the debate, Thurston said there were some promising things in Baxley's bill. But in the long run, he said, Bright Futures is not an entitlement. "You have to earn the scholarship," he said.
Thurston said he was uncomfortable dictating what students can study. "We will decide exclusively who gets funding," she said. "That's the total problem with this bill. It doesn't sound American... it sounds anti-American."
"It's a betrayal of everything that many of us have heard over the past week from our constituents," Thurston said.
The bill has not yet been scheduled for consideration by the full Florida Senate. There is no companion bill currently filed in the House.
Copyright 2021 WWSB. All rights reserved.