Bill seeks to trim popular college scholarship program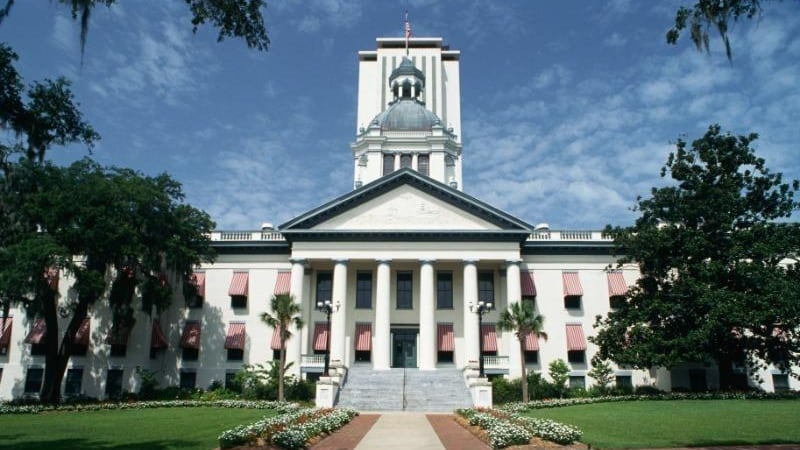 Updated: Mar. 9, 2021 at 2:24 PM EST
SARASOTA, Fla. (WWSB) - A bill designed to impose restrictions on which students receive Florida's Bright Futures scholarships – and how much scholarship money students can get – is causing a huge debate among students and parents.
Senate Bill 86, written by State Sen. Dennis Baxley, R-Lady Lake, would reduce funding to students who pass Advanced Placement classes, as well as decrease scholarships to students who earn special academic diplomas, such as the International Baccalaureate program at Sarasota's Riverview High School, or the Cambridge AICE program at Sarasota High School.
The bill would also direct the state Board of Governors, the governing body for the State University System of Florida, to provide full Bright Futures funding only to students majoring in a limited number of career fields that would "lead directly to employment."
Students wishing to major in subjects not on the approved list would only receive scholarship funds to cover 60 hours of study, half of a full scholarship.
The bill was scheduled to have a hearing Tuesday in the Senate Education Committee, chaired by State Sen. Joe Gruters, R-Sarasota, but Baxley's office abruptly pulled it "for planning purposes" from the committee agenda Tuesday morning, according to Baxley's Facebook page. "It will likely be rescheduled for the next meeting of the committee," said Matthew McClain, Baxley's senior legislative assistant in Tallahassee.
Bright Futures, fueled by Florida Lottery funds, was designed in 1997 to reward Florida high school graduates for high academic achievement and encourage them to enroll in an in-state college or university, technical or vocational school.
Currently, Bright Futures scholarships are distributed solely on merit. High school seniors who graduate with a weighted GPA of at least 3.5, score well on ACT (29 or better) or SAT (1330 combined reading/math scores), and have 100 hours of volunteer service hours, can receive an award to cover 100% of tuition and applicable fees at a Florida college or university, regardless of major, and $300 for both fall and spring semesters for additional educational expenses, such as books.
Some 2.7 million students have received more than $6.2 billion dollars in Bright Futures awards since 1997, according to data compiled in 2020.
The intent of Baxley's bill is "to maximize the value of a college education in Florida," said McClain. He added students who take dual-enrollment or other college-level courses in high school are not being penalized, because high schools are reimbursed by the state for college-level courses. "What we're saying is, we're not going to pay for it twice," he told ABC7.
As far as the approval list of college majors is concerned, McClain says the bill is looking out after the state's investment. "What we want to make sure is, that the education provided to students is going to lead to employment or a career." He added the Board of Governors would have a free hand in deciding which majors would qualify for scholarship funding.
Baxley's bill has set off alarm bells with students and parents.
"It would affect my family dramatically," said Julie Stewart of Sarasota, whose daughter, Savannah, is finishing her first year at Florida State University.
With 33 college credits earned through the IB program at Riverview High, Savannah Stewart will technically be a junior next fall, well ahead of the typical four-year timeline. She's paying for college by herself. "I'm in a real fortunate position, in that I may only have to pay $20,000 to $40,000, which is still an insane amount of money," she said.
"Paying for school is not something that's in our budget," Julie Stewart said, "The girls would be forced to have to get students loans. And that would be very difficult, especially in this changing climate."
The proposal is turning some high school students into activists. Thomas Truong, a junior at Lake Nona High School in Orlando, has banded together with students around the state, spearheading an online effort to defeat the bill. The group has created a website, savebrightfutures.org. A petition on the site has collected more than 75,000 signatures.
Truong told ABC7 If the bill becomes law, it would "change everything for me."
Truong wants to major in history, eventually becoming a history professor. He says he doubts history would be on any list of majors deemed acceptable if the bill becomes law. "Any changes would make a big impact on my life," he said. "Honestly, I would have to look for better scholarship opportunities out of state."
The possibility of such a brain drain concerns Savannah's mom. "I think all majors are valuable. I think that if you start to discriminate, you're devaluing people for their unique skills and individuality," Julie Stewart said. "We don't want a state with all the same people. I think that just because you have what's considered a more economically lucrative degree doesn't mean you're going to be successful.
"It depends on the individual. Any individual that's willing to go to college and put forth that effort, is worth giving that education to. It's a wise investment."
If the bill becomes law, the changes would take effect for the 2021-2022 school year. Julie Stewart says that's unworkable, given parents start planning for college as early as sixth grade. "You can't just pull the rug out from under us," she said.
Savannah says the students she has talked to are concerned. "A lot of students are frustrated because nobody wants to have to change their major or consider having to change what they want to do in life because there's money being taken away."
At Florida State, the FSU College Dems are firmly opposed to SB86. "A majority of the students in our organization are only in college because of the money Bright Futures offers. Republicans in the state legislature are cutting corners and have made it their mission to not support Floridians. We urge every student in Tallahassee to call their Senators and tell them to vote no," the statement said.
Two local colleges declined comment for this story. A spokesman for the University of South Florida Sarasota-Manatee Campus said it is the school's policy not to comment on pending legislation. Ann Comer-Woods, director of marketing and communications at New College of Florida told ABC7 any comment would be premature. "We'd like to see what the Legislature does," she said.
Meanwhile, Savannah Stewart says she's known what she's wanted to do since eighth grade and won't change now. "It's a little bit offensive; it's a little bit ironic, that I'm a political science major and these things are going through state government."
Copyright 2021 WWSB. All rights reserved.