The Lincoln Project issues statement on riots, demands impeachment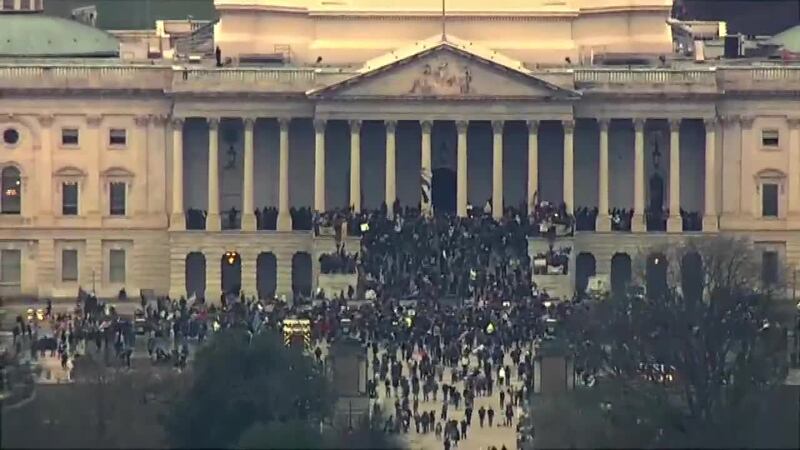 Published: Jan. 6, 2021 at 5:26 PM EST
(WWSB) - The Lincoln Project has issued a statement on President Donald Trump and is asking the House of Representatives to immediately impeach.
The Lincoln Project political committee formed by Republicans against President Donald Trump in 2019. The organization has been frequently outspoken on the President. You can read the response below:
Today's violence and insurrection in Washington and in state capitols is the direct responsibility of Donald Trump. This shameful culmination of four years of lies, propaganda, dog whistles, gaslighting, and conspiracy theories at the hands of a dangerous, unstable president has now put our Constitutional system of government at risk.
While our democracy has been under attack since Donald Trump was elected in 2016, today's domestic terrorist attack on the Capitol highlights just how much Trump and his enablers have entirely abandoned the principles of the Constitution and the Republic.
This is no longer simply about Donald Trump's charade. It is an armed, violent, and planned insurrection against the United States of America. It is a moment where the tenets of Trumpism replaced the tenets of American democracy with the inevitable, violent results."
"Make no mistake, this is sedition and insurrection," said Lincoln Project co-founder Rick Wilson, "People have long asked why the Lincoln Project has targeted Trump's Republican allies, and today they have their answer. Those Republicans who have endorsed and encouraged Trump's lawless coup attempt in the House and Senate deserve to be prosecuted, not seated in the halls of government. The House should immediately impeach Donald Trump for directing and provoking this attack. The United States Senate should immediately vote to convict and remove him from office. Any Member of Congress who refuses to do so should be considered a co-conspirator.
The Lincoln Project is a group of former Republicans who worked to defeat Donald J. Trump's reelection and will continue to battle Trumpism in America. To learn more about The Lincoln Project, go to www.lincolnproject.us."
Copyright 2021 WWSB. All rights reserved.