Blake Medical Center provides first Monoclonal Antibody Therapy treatment for COVID-19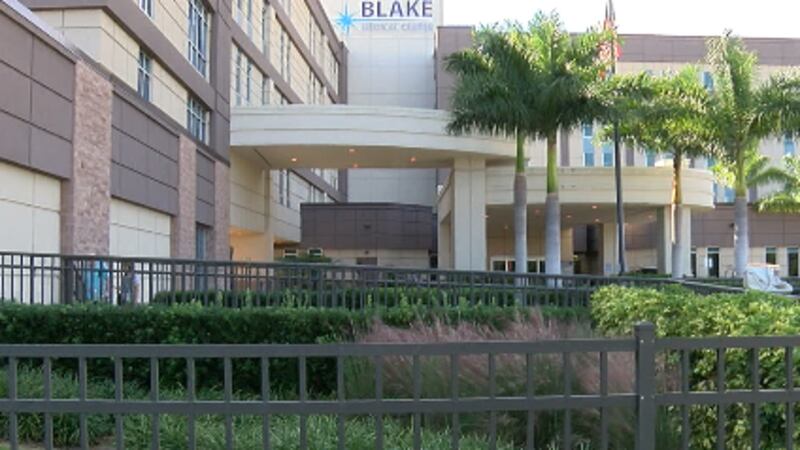 Published: Dec. 14, 2020 at 9:00 PM EST
BRADENTON, Fla. (WWSB) - Blake Medical Center provided its first Bamlanivimab antibody infusion treatment this evening to Ronald Bush, a 58-year-old Bradenton resident.
"I am so thankful that we discovered that Blake is providing this therapy. I feel pretty good now, but with my health conditions I wanted to be as proactive as I could to mitigate symptoms," says Bush, who just received his COVID positive test results yesterday. "My wife's mother read a recent article about Blake providing this treatment and we were pretty certain I'd be a good candidate. People need to know this therapy is here and ask their physician about getting a referral."
The U.S. Food & Drug Administration (FDA) granted Emergency Authorized Use (EUA) of Bamlanivimab for the treatment of COVID-19 patients experiencing mild to moderate symptoms who are high risk to develop severe COVID-19. Blake Medical Center provides the outpatient IV treatment for adults. Patients need a physician referral and must meet FDA criteria prior to being scheduled for the treatment. The Medication supply is limited and based on availability.
Obesity, Chronic kidney disease, COPD, Diabetes, Immunosuppressive disease, and Heart disease are high-risk conditions that may be eligible this treatment include.
"We're both honored and excited to be providing this treatment option to the communities we serve," says Kimberly Hatchel, Chief Nursing Officer Blake Medical Center. "We're one of 4 HCA West Florida Division hospitals that will be working closely with physicians and other providers across the communities we serve to provide treatment to patients who may benefit, per FDA guidelines."
Scheduling for patients who meet the criteria can be made by calling Blake Medical Center at 941-798-6150.
Bamlanivimab is not authorized for use for patients who are hospitalized due to COVID-19, require oxygen therapy due to COVID-19, or require oxygen due to another underlying medical condition.
For more information on monoclonal antibody treatment for COVID-19, visit the Coronavirus Research Hub at BlakeMedicalCenter.com.
Copyright 2020 WWSB. All rights reserved.