MCSO: Body found in trash can at Bradenton mobile home park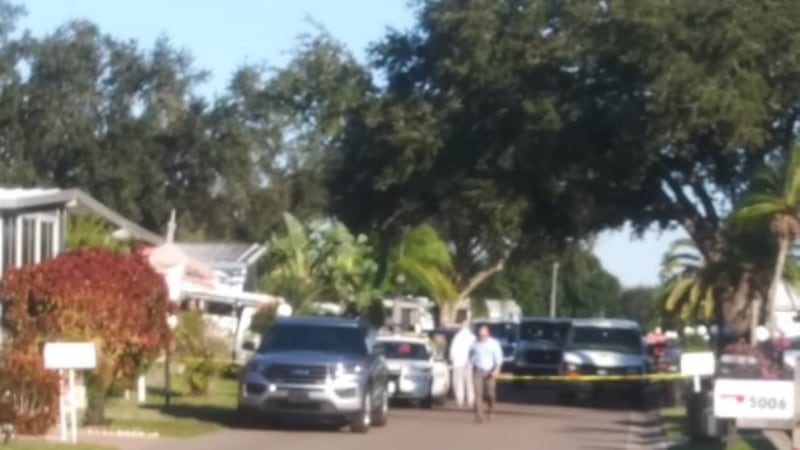 Updated: Dec. 8, 2020 at 5:35 PM EST
MANATEE COUNTY, Fla. (WWSB) - The Manatee County Sheriff's Office is investigating a death in Manatee County.
Law enforcement was called to the area near the Windmill Manor Mobile Home Park in Bradenton at approximately 12:38 p.m. Tuesday because a resident said he found something suspicious in another person's trash can that he had been storing in his carport.
The reporting party thought the sealed trash can contained that person's personal items and was waiting for them to come back for it. According to the Sheriff's Office, after approximately 2 months, the resident decided to open the container and quickly noticed a foul smell.
Further investigation revealed a human body, in an advanced stage of decomposition was wrapped up inside the 55 gallon trash can. The body has yet to be identified, and it is also not known how the person died.
"This is just bizarre, it's absurd," said Mark Peterson, a neighbor. "It just fits with what's going on all around us, this is a crazy year"
"It's pretty scary but this mobile home park has been allowing all kinds of people who move in here, supposedly they do background checks," said a former neighbor.
Detectives are following several leads as the investigation continues. An autopsy is scheduled for today. No other details are available at this time.
Anyone with information about this case is asked to contact the Manatee County Sheriff's Office at (941) 747-3011.
Copyright 2020 WWSB. All rights reserved.