Off the Market: A mission to end Modern Slavery
Florida third in the U.S. for human trafficking and more than 11,000 were human trafficked in the U.S. in 2019
Updated: Nov. 19, 2020 at 5:03 PM EST
SARASOTA, Fla. (WWSB) - Last year more than 11,000 people were trafficked across the country. According to the Human Trafficking Hotline, Florida stacks up as third across the nation for this issue. Police say the Suncoast is no stranger to human trafficking.
Though human trafficking is an issue on the Suncoast, a lot is being done on the streets of Sarasota to curb the crime because of Selah Freedom, a nonprofit anti-human trafficking organization, based in Florida and the Midwest, with the mission to end sex trafficking and bring freedom to the exploited through four strong programs: Advocacy & Awareness, Prevention, Outreach, and Residential. National agencies are modeling their programs after the work being done locally.
Suncoast officers and survivor advocates say human trafficking comes in many forms and Taken, a popular Hollywood movie, is a very small sliver of what this cruel world represents.
The Suncoast is known as a popular vacation destination where hundreds of thousands of people frequent annually, but law enforcement officers say the area is also home to criminal activity including sex trafficking.
"We're often ranked number one in beaches so we do attract people from all over the world," said Sarasota Police Department Captain Demetri Konstantopoulos. "When people are here on vacation, they're looking to do a variety of things and unfortunately one of those things is to engage in activities involving sex trafficking."
"I did start working in a brothel to try to sustain an apartment that I had moved into after leaving my first sugar daddy," said a survivor of sex trafficking who does not want her identity disclosed with the public, but will be referred to as survivor #2.
She became a sex trafficking victim because she desired a life of glitz, glamour, and vacations. She would soon find out all of those things would not be attainable for free and everything has a cost. For her that cost would be sexual and physical violence and years of abuse. SPD Captain Konstantopoulos says traffickers often have big criminal histories and know how to take advantage of victims and make them profitable.
"There is not one city in the world that is immune from the issue surrounding human trafficking," said Konstantopoulos.
"I didn't care whether I lived or died and I thought I was going to die in the streets, and I was ok with that," said another survivor who also does not want share her identity, but will be referred to as survivor #1.
"I didn't know how to stop being a victim. I didn't know how to stop blaming myself for everything and I certainly didn't know how to be happy," said survivor #2.
Misty LaPerriere, the National Law Enforcement Liaison and Trainer for Selah Freedom, says victims they work with usually have preadolescent trauma because they've experienced sexual abuse at a very young age.
"I've worked with survivors that have been trafficked that are like yeah, these terrible things were happening to me but nobody understands that my family wasn't looking for me. Nobody cared," said LaPerriere.
Survivor #2 recalls being on the streets and vulnerable to the dark horrors of the world. According to a study by researchers at the University of Pennsylvania—41% of sex trafficked youth were approached for sex their first night of being homeless. One survivor says a life of trauma and pain led her down a path she never would have imagined.
"I think that it's funny that the statistic is that the first night that you're out on the streets you meet your trafficker because that's exactly what happened to me," said survivor #2. "I was scared and I was lonely and I was hurt all the time and I was introduced to a way not to feel that anymore."
Drugs helped both of these survivors block out the reality of their world. But the drugs used to suppress feelings like shame, disappointment, and a life of hurt is what made these survivors attractive to traffickers and people who used them to get money for drugs themselves.
"As soon as I realized I didn't have to feel feelings, it was off to the races I went," said survivor #1. "A big reason why I used so much was to not think about the traumatic things that had happened to me. I just wanted to be numb."
"Right before I got away from him he ended up selling me to this drug dealer," she said.
Her first experience with trafficking was at 18 by her boyfriend and again by a pimp in her 20s.
"If you sleep with these guys and get a bunch of money I can buy a bunch of dope and sell it and we don't have to be homeless," said survivor #1. "That's when the trafficker said 'what'd you think that you were going to stay with us for free?' and I was like 'oh boy here we go'."
"I was terrified I really did think there were two times that I thought he was going to kill me," said survivor #2.
Both survivors say it was difficult for them to leave when their lives were on the line. LaPerriere says it's a sad reality that not all survivors make it, but when they do, they bravely fight for a better life through programs like the one Selah Freedom provides. The anonymous survivor being called survivor #1 says she thought it was the life she was destined to live until she realized change, was possible.
"It is a very real thing and there is a way out. For a long time I didn't think there was a way out. I thought that's what I deserved," said survivor #1. "It is a very real thing and there is a way out. For a long time I didn't think there was a way out. I thought that's what I deserved."
"What I went through is real and it's really hard. Something I overcame but it's a huge part of who I've become today," said survivor #2.
Selah Freedom has built partnerships with law enforcement agencies and other community leaders to change the conversation from these survivors being suspects to being seen as victims who were manipulated by others.
Law enforcement agencies in Suncoast communities are working to make human trafficking a thing of the past.
Officers say no one is immune from being victimized and it happens in so many different ways. The Sarasota Police Department says they had a paradigm shift about five years ago when they were approached by Selah Freedom. Selah's mission was and is to change the conversation of survivors, "going from behind bars as suspects to being seen as what they are, victims."
"Recognizing the strength of these survivors and really honoring them instead of glamorizing," said LaPerriere.
LaPerriere says it's been a work in progress for Selah Freedom to change old school mentalities. Captain Konstantopoulos says the Sarasota Police Department once treated prostitutes like criminals, conducting undercover stings and arresting women who would then go to jail with a misdemeanor charge. This was normality until Selah Freedom approached them about partnering together to tackle the issue.
"It was the first time that I had heard of the idea of street level prostitution being tied into a human trafficking nexis," said Deputy Chief Patrick Robinson.
"There wasn't accountability for the buyers and those that were behind them trafficking them. And truly the ones that were controlling any money they made," said LaPerriere.
"I think the criminal justice system has done a very good job adapting to this paradigm switch and really trying to understand these root causes and make the necessary adjustments to prevent these things from happening," says Captain Konstantopoulos.
Across county lines, agencies like Manatee County Sheriff Office are also working hard to tackle human trafficking. An undercover detective from MCSO who doesn't want to be identified by name says the other issue is helping victims, see themselves as victims, "You keep seeing the exploitation that happens. But without their cooperation you're limited as to what you can do."
"It's about really helping people that are coming from horrific pasts in a variety of different ways," says Major Todd Shear of MCSO. "Each particular case is unique and different."
According to Selah Freedom's records, 92 percent of survivors in Sarasota County and about 82-percent of survivors in Manatee County involved in the Turn Your Life Around court program that was created by Selah Freedom and law enforcement agencies have not returned to the life and have maintained their sobriety.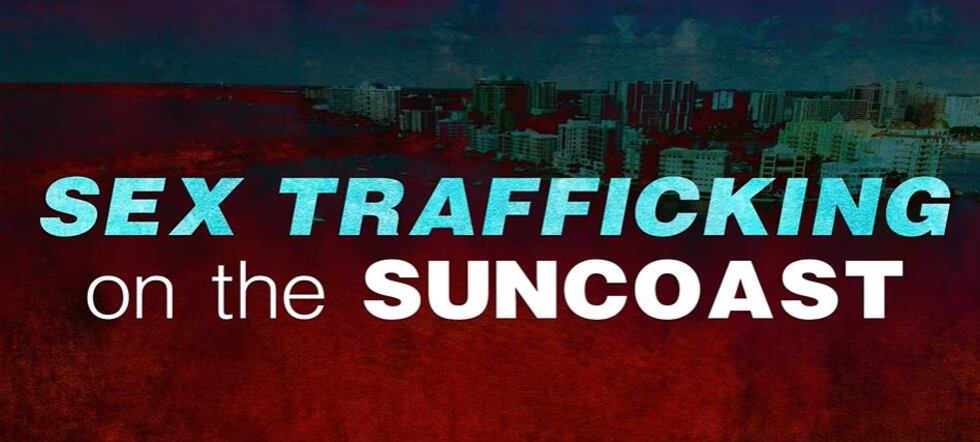 Copyright 2020 WWSB. All rights reserved.