Roundabout is now open on U.S. 41 at Fruitville Road in Sarasota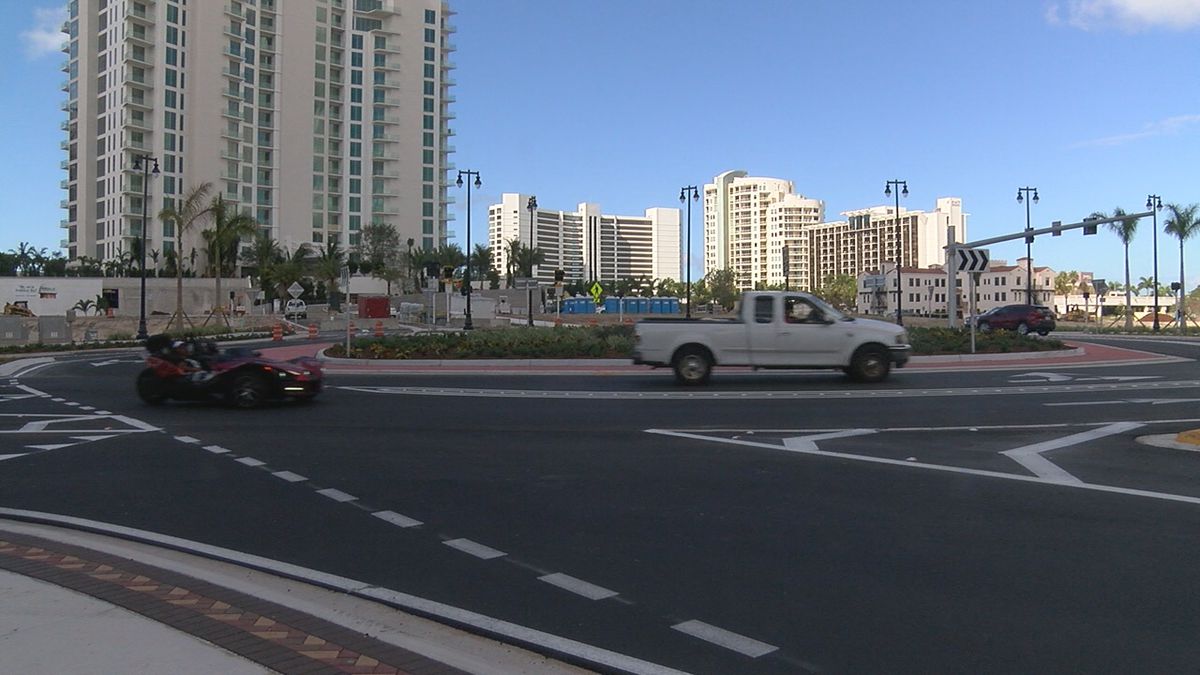 Published: Nov. 15, 2020 at 5:09 PM EST
SARASOTA, Fla. (WWSB) - The wait is finally over. Vehicles are now able to fully use the roundabout on U.S. 41 at Fruitville Road in Sarasota. This is the latest roundabout to open in the city. There will be more to come in the near future.
"They've been an incredible success, I navigate through them everyday," said Wayne Ruben, a resident of downtown Sarasota. "I walk all these areas on a daily basis, they're working out wonderfully, it's great progress and a good vision to get these done."
City officials say this roundabout will improve traffic flow and safety. They say it also enhances connectivity between the downtown area and the Bayfront for pedestrians and bicyclists.
"It works good when there's very little traffic, so you know I guess we'll have to see," said Glenn Peterson, a Sarasota resident.
"You have to get used to it, it'll take a while to become comfortable," said Lisa Peterson.
Officials are urging motorists, pedestrians and bicyclists to be patient while everyone continues to get used to this new roundabout. This more than 7 million dollar project took about a year to complete.
Copyright 2020 WWSB. All rights reserved.