First Alert Weather: Sunday, November 15, 2020 - A cold front arrives tomorrow with a reinforcing front on Tuesday allowing fall weather to return
Highs in the upper 70′s Tuesday through Thursday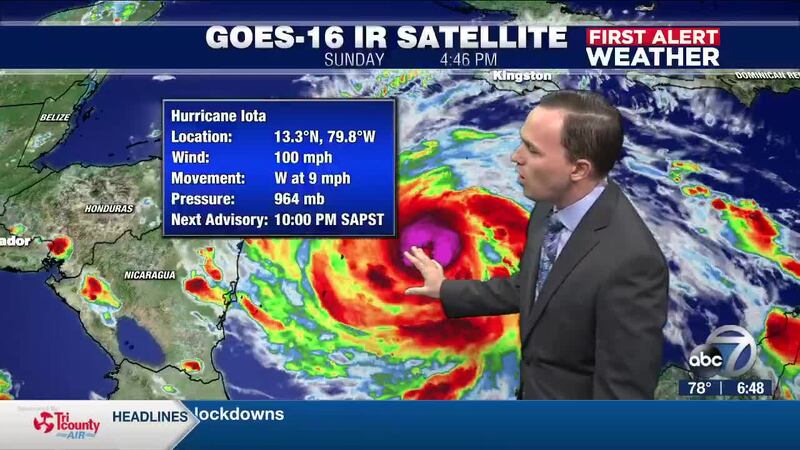 Published: Nov. 15, 2020 at 11:31 PM EST
SARASOTA, Fla. (WWSB) -
Skies will be partly cloudy with patchy fog developing overnight. Lows will fall into the low 70s and winds will be light out of the north-northeast at 5-10 mph.
A weak cold front will arrive late tomorrow morning bringing a gradual decrease in humidity levels, however afternoon highs will top out in the low-to-mid 80s. Winds will increase behind the front out of the north-northeast at 10-15 mph with wind gusts up to 20 mph. There is a chance for isolated showers along and ahead of the front with most of the Suncoast staying dry. A secondary front will arrive on Tuesday evening reinforcing the dry air in place. Seasonal temperatures will also return behind the front with highs in the mid-to-upper 70s.
Beach and Boating Forecast
Seas will be at 2-3 feet with a moderate chop on bay and inland waters. The UV index will be 5, which is moderate.
Copyright 2020 WWSB. All rights reserved.