Tropical Depression Twenty-Eight expected to strengthen into Tropical Storm Zeta tomorrow
Tropical Storm Warning now in effect for western Cuba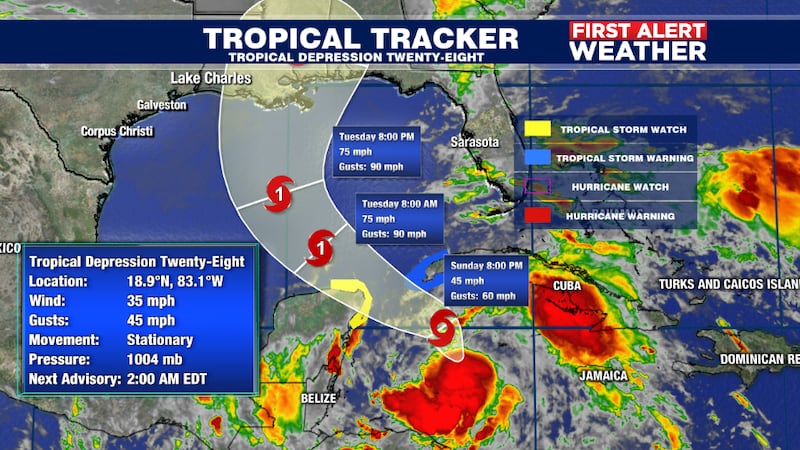 Updated: Oct. 24, 2020 at 11:19 PM EDT
SARASOTA, Fla. (WWSB) -
Tropical Depression Twenty-Eight formed earlier this afternoon in the Caribbean Sea and now has maximum sustained winds of 35 mph. It is currently stationary with a pressure of 1004 mb. The depression is forecast to strengthen to a tropical storm Sunday and could bring tropical storm conditions to extreme western Cuba on Monday, where a Tropical Storm Warning is now in effect. There is also a risk of tropical storm conditions in the northern Yucatan Peninsula of Mexico Monday night and Tuesday, where a Tropical Storm Watch is in effect. The system is forecast to approach the northern Gulf Coast as a tropical storm on Wednesday, and could bring storm surge, rainfall, and wind impacts to areas from Louisiana to the Florida Panhandle. Residents in these areas should monitor the progress of the depression and updates to the forecast.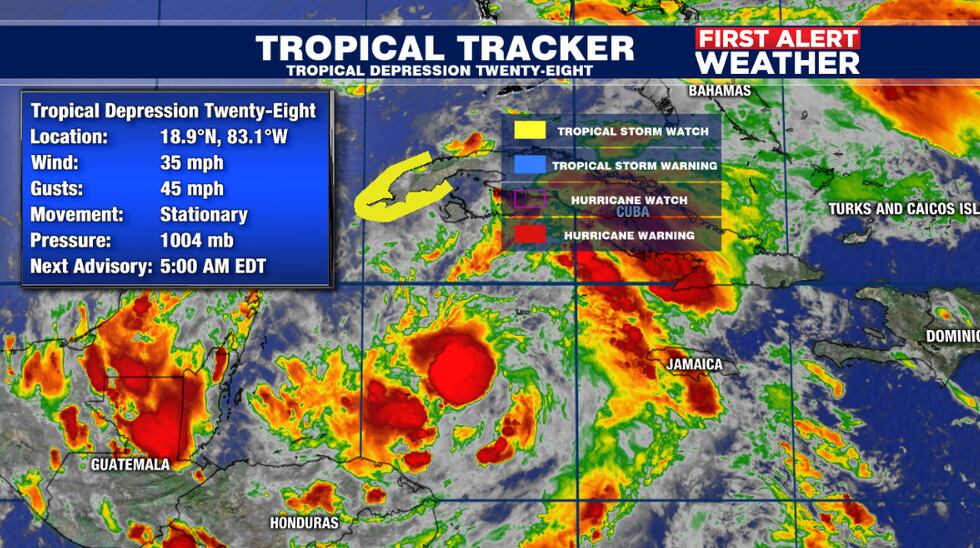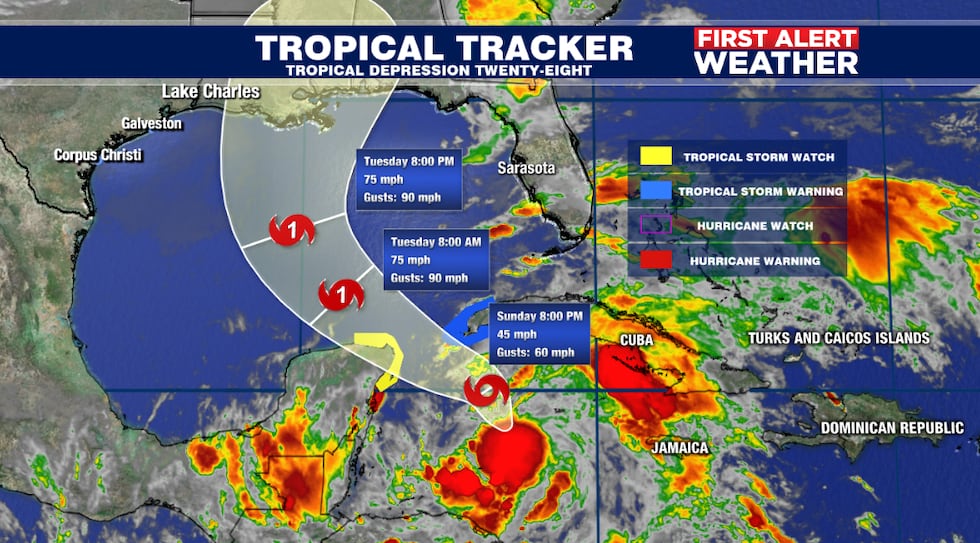 As the shortwave moves eastward, the subtropical ridge will expand westward to the north of the tropical cyclone by Monday, which should result in a steadier west-northeastward motion. After that time, a powerful mid/upper-level low is forecast to eject out of the southwestern U.S., which will weaken the ridge and cause the tropical cyclone to turn northward and northeastward as it approaches the northern Gulf Coast. The global models are not in good agreement on the details of the timing of the eastward movement of the upper-low. While this isn't unusual, it results insignificant differences in when and where the tropical cyclone turns and exactly where it crosses the Gulf Coast next week, with model solutions ranging from Louisiana to the Florida Panhandle.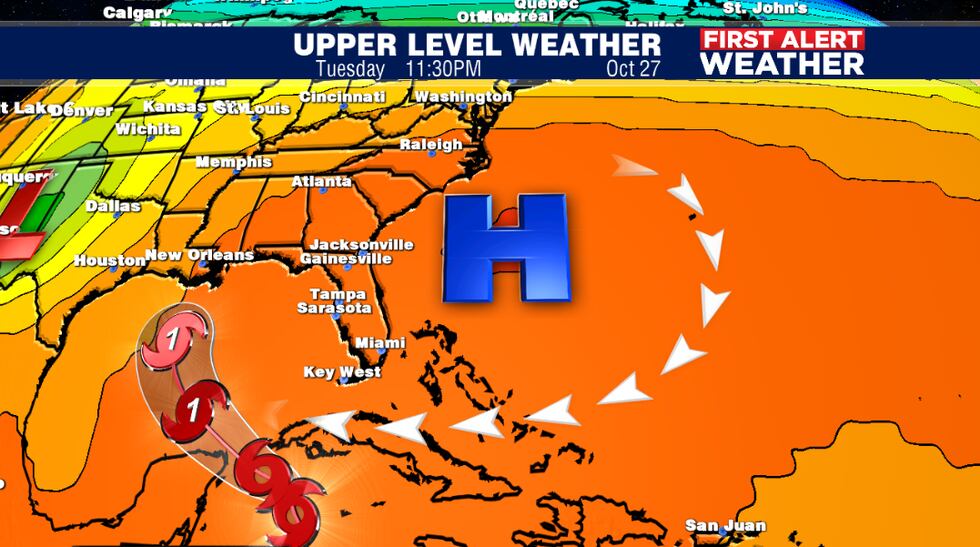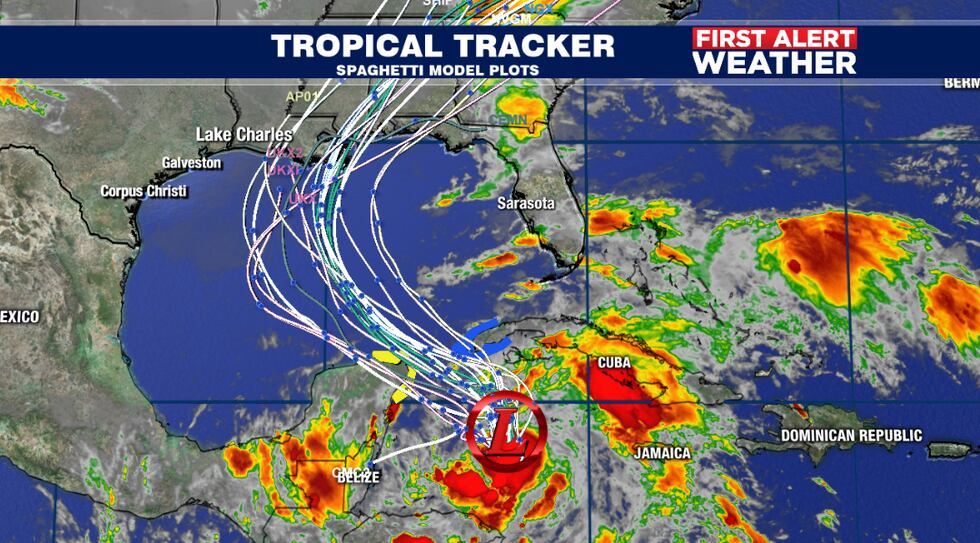 Copyright 2020 WWSB. All rights reserved.