Here's how to check the status of your mail-in ballot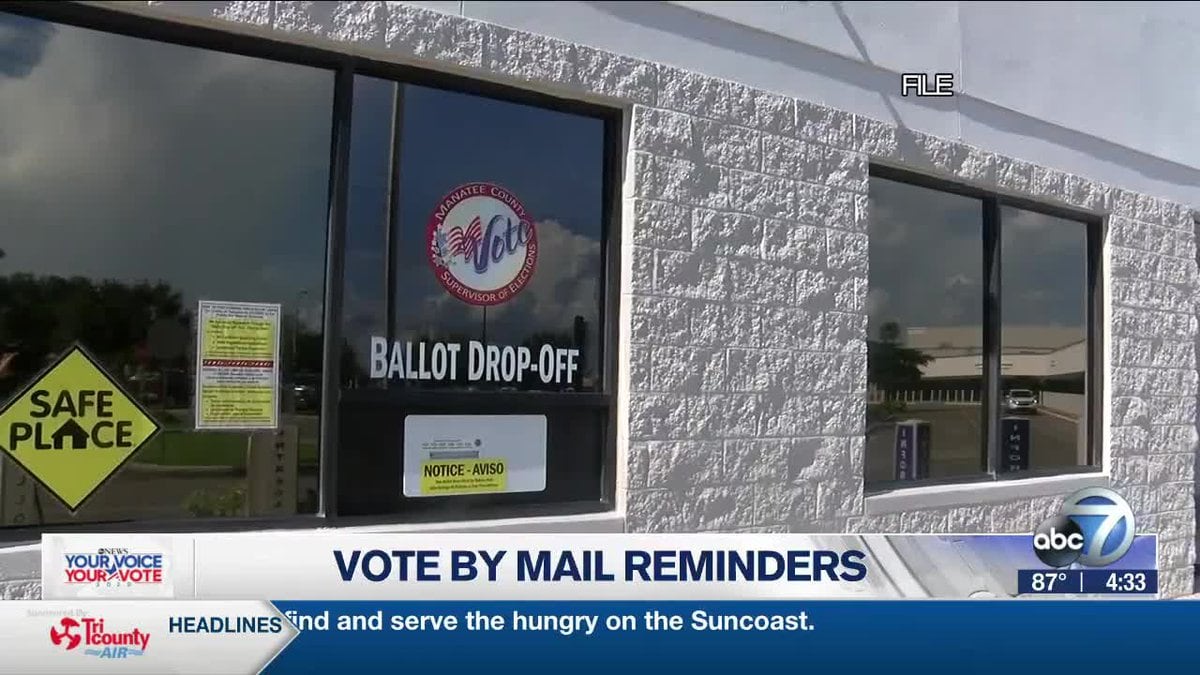 Updated: Oct. 16, 2020 at 9:42 AM EDT
SARASOTA, Fla. (WWSB) - As election supervisors report an increase in mail-in ballots in the state of Florida, here are some ways to make sure your voice has been heard in this important election.
You can check the status of your ballot through the Division of Elections' Voter Information Lookup.
In Sarasota County, you can check the Supervisor of Elections site. In Manatee County, you can check here for your county's website.
If you see a problem or have any questions, you will find contact information for the office of your respective election supervisor. You can also return your ballot in person at your county's supervisor of elections office or at an early voting site.
Copyright 2020 WWSB. All rights reserved.