Who Enjoys Candy Corn the Most?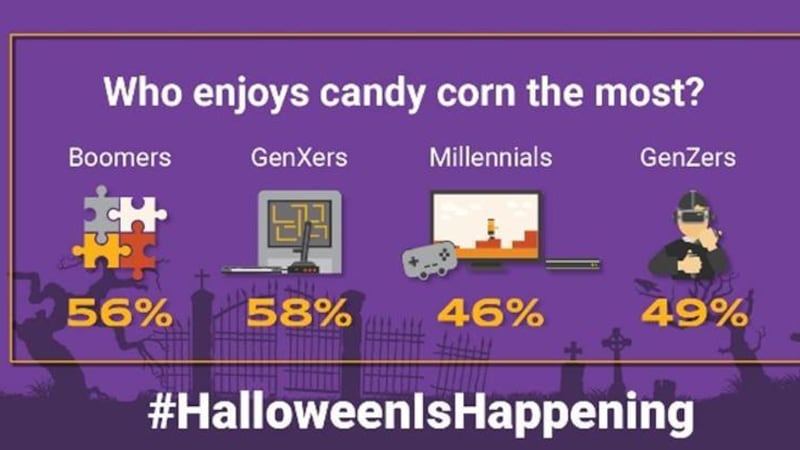 Updated: Oct. 13, 2020 at 9:26 PM EDT
SARASOTA, Fla. (WWSB) -New data from the National Confectioners Association reveals that Gen X is the most likely to enjoy eating candy corn, with 58% reporting that they enjoy the iconic Halloween treat.
Boomers trail shortly behind with 56% enjoying candy corn, according to the survey which was conducted by Morning Consult on behalf of NCA.
Candy corn is slightly less popular with younger generations, however, as less than half of millennials and Gen Z report enjoying the triangle-shaped treat.
29% of Americans Admit to Nibbling Candy Corn's Narrow White End First. An additional 7% divulged they start with the wider yellow end, while the remaining 65% pop the entire piece of candy in their mouths in one go.
Copyright 2020 WWSB. All rights reserved.