And the winner is...
Venice, FL Wins 2020 National America in Bloom Award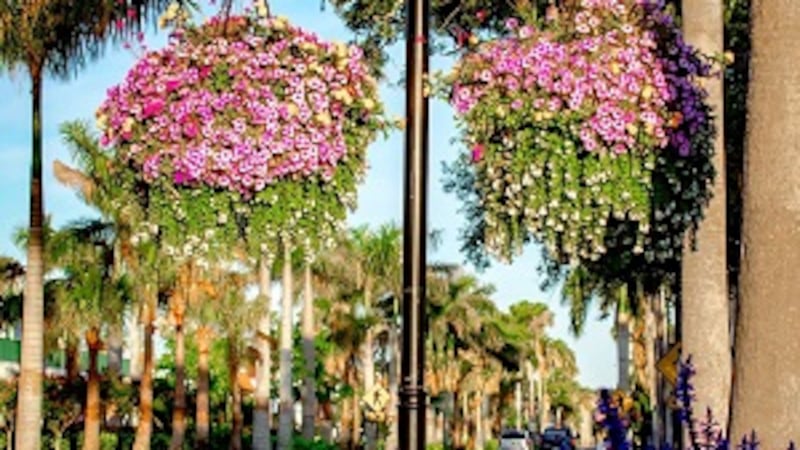 Updated: Oct. 8, 2020 at 9:53 AM EDT
VENICE, Fla. (WWSB) - Top honors were announced for the 2020 America in Bloom National Awards Program. And the winner is...
Taking home two of the top honors for Florida is our own city of Venice.
Venice, Florida is named the Coolest Downtown Award and winner of the Outstanding Achievement Award for Landscaped Areas. Nearly 275 communities from 43 states participate in the annual event, engaging more than 22 million people across the country. Awards presented are based on how well a city reflects excellence in the areas of: community vitality, floral displays, landscaped areas, urban forestry, environmental efforts, celebration of heritage, overall impression, and community involvement.
America in Bloom is an independent, non-profit 501(c)(3) organization dedicated to promoting nationwide beautification programs and personal and community involvement through the use of flowers, plants, trees, and other environmental and lifestyle enhancements. America in Bloom provides educational programs, resources, and the challenge of a friendly competition between participating communities across the country. Eligible participants include towns, cities, college and university campuses, business districts, military installations, and recognized neighborhoods of large cities.
Congratulations to the city of Venice , along with the many tireless volunteers from the Venice Area Beautification Inc. (VABI), team KVB (Keep Venice Beautiful), and Venice in Bloom. These groups played instrumental roles in helping the city achieve these honors. America in Bloom executive director, Laura Kunkle, says, "America in Bloom is helping communities of all sizes achieve their potential. Every year our participants raise the bar, and the accomplishments and progress shown by this year's group is remarkable. These are, without a doubt, some of the best places to live and visit. Congratulations to Venice for the excellent work making your community more beautiful and vibrant."
Copyright 2020 WWSB. All rights reserved.