North Port teen dies in South Carolina falls tragedy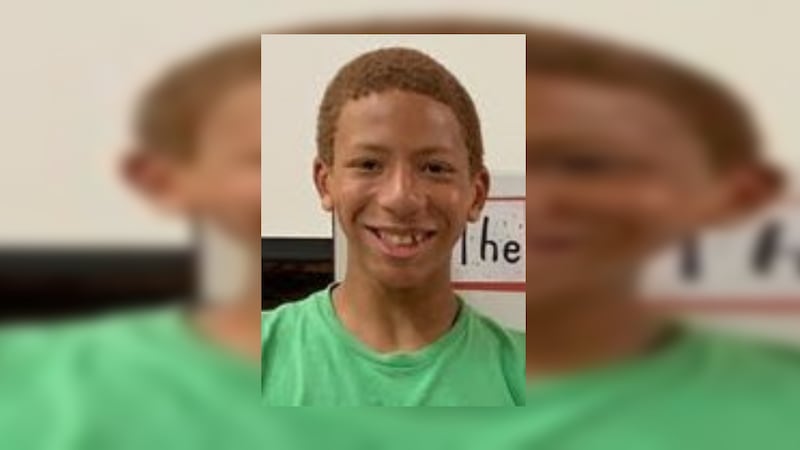 Updated: Oct. 7, 2020 at 10:48 AM EDT
NORTH PORT, Fla. (NORTH PORT SUN) - Family members and fellow parishioners at New Day Christian Church are mourning the death of 14-year-old Isaiah Oertel. The North Port teen died in a tragic accident on Monday evening when he reportedly fell from 80 feet, the equivalent of plunging over an eight-story waterfall.
Isaiah was a member of the Punta Gorda youth group, visiting Laurel Fork Falls, South Carolina as part of the activities offered by The Gator Wilderness Camp. The camp provides life and outdoor skills to select teens, staff partnering with campers to build "a relationship with Jesus Christ, parents, peers, and others."
Details on Isaiah Oertel's death were available through Pickens County Emergency Management Deputy Director Denise Kwiatek, who reports that rescue crews had responded to a victim tumbling over the falls at about 7:19 p.m. Monday. His body was recovered in nearby waters near the falls. The coroner's office reports the accident is being investigated by the Pickens County Sheriff's Office.
The teen and his family are members of the New Day Christian Church in Port Charlotte. Church leadership sent a condolence message to parishioners Tuesday, reading, in part: "We are sad to inform you that Isaiah Oertel, the 14-year-old son of Dennis and DeAnn Oertel passed away suddenly in a tragic accident Monday, October 5. We will keep you informed as service arrangements are made to honor Isaiah's life. Please keep Isaiah's parents along with his two sisters Savanna, age 17 and Breanna, age 15 in your prayers as they process through such a tragic loss."
Copyright 2020 WWSB. All rights reserved.