Brewing up a solution for red tide on the Suncoast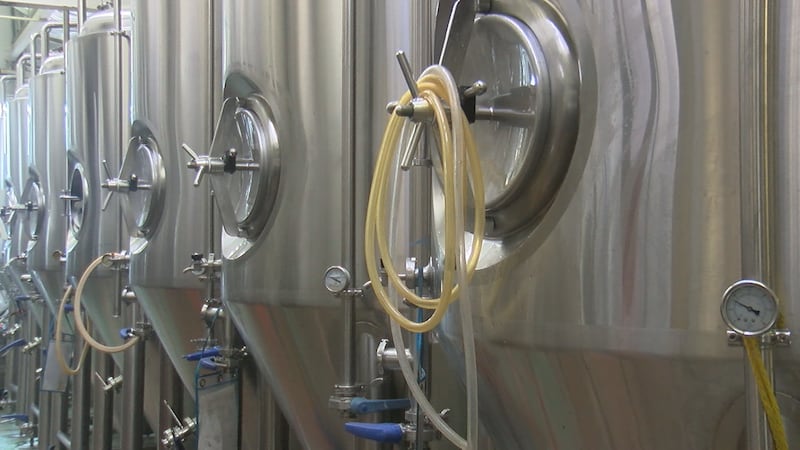 Published: Sep. 18, 2020 at 8:11 PM EDT
SARASOTA, Fla. (WWSB) - We haven't seen it in a while, but scientists are still working hard to find a way to prevent and kill red tide. The newest discovery is just in time for Friday happy hour! Could beer be the answer for fighting red tide?
Well, not beer exactly, but what's left over when breweries make these drinks can be.
"We wanted to start with the actual brewing grains. It's a huge waste by product. There's tons and tons of it out there," explained Dr. Vincent Lovko from MOTE Marine Laboratory.
Dr. Lovko says they've learned we may be able to brew up a solution to fighting red tide.
"We did get very good effects. Very rapid killing of the Karenia Brevis using extracts from those grains," said Dr. Lovko.
MOTE Marine and its partners at the University of Maryland have teamed up with Darwin Brewing Company in Bradenton to study how the natural compounds in their leftover beer grain can control red tide and its toxins.
"I'm just so pleased to help out. To me, it's just a lucky coincidence," Bill Cornelius, the owner of Darwin Brewing Company, tells us.
The brewery's grain was seen to kill a small bloom of tested red tide algae in about 24 hours. Cornelius is now making sure MOTE has spent grain on tap weekly to continue this study and research on how it can evolve.
"I would either give this to farmers or I can give it to MOTE Marine. It's a grain we would have to get rid of anyways, so it's a win-win for everybody," expressed Cornelius.
However, first, scientists at MOTE Marine are working on learning how to break down that leftover beer compound called flavonoids, which won't harm marine life, so they can test it in an ocean setting.
"The idea isn't actually throwing all these brewing grains on an actual bloom because you would add all this organic matter that can add nitrogen. You'd end up doing much more harm than good in the long run. If we can just get to those compounds which are natural compounds and should be very safe in the environment, then we have a great and natural way to having something that can stop these blooms or at least reduce them," explained. Dr. Lovko.
MOTE Marine says they're working on finishing a facility here on the property that will replicate the natural environment out in the Gulf, and once that's completed, they'll be testing this beer grain compound with other marine life in the mix.
Copyright 2020 WWSB. All rights reserved.