National Stop On Red Week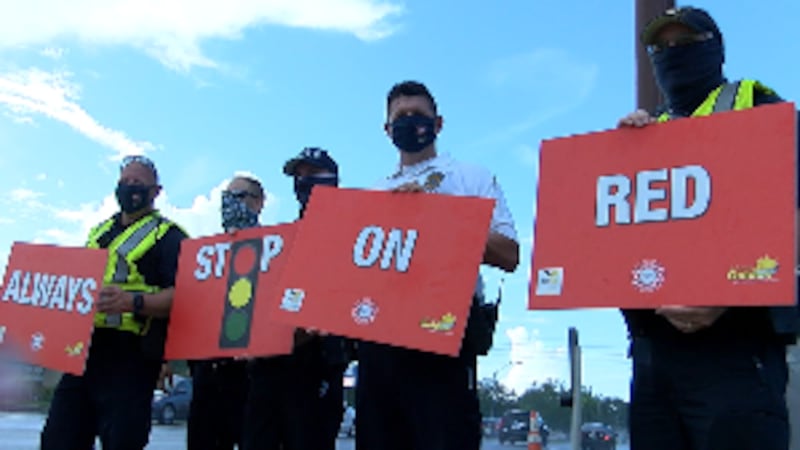 Updated: Aug. 4, 2020 at 7:24 PM EDT
SARASOTA, Fla. (WWSB) - During National Stop On Red Week, advocates raise awareness of the importance on stopping at red lights.
According to the AAA foundation, in 2017 more than 900 people died nationally from drivers running red lights. 10% of those death happened in Florida.
Suncoast resident Melissa Wandall is big advocate for this cause after losing her husband nearly two decades ago because of a driver that took a red light.
Wandall was nine months pregnant with her daughter the night she found out her husband and brother were in a tragic crash.
"She would be born into love and light. And not tragedy and negativity. And that she would know who he was in this life," said Wandall. "They T-boned my brothers vehicle and instantly killing my husband and seriously injury my brother."
After that moment she knew she wanted to raise awareness about not running red lights to help educate and avoid another tragedy.
"We can stop on red because it takes a moment to save a life and it takes a moment to end a life," said Wandall.
Agencies like the Sarasota Police Department and the Florida Department of Transportation also deem this initiative important.
"We're talking about the potential of a loss of life. You know, the big thing is we always need to plan ahead," said Sarasota Police Department Officer Jason Frank.
Copyright 2020 WWSB. All rights reserved.