DeSantis cracking down on Florida businesses not practicing social distancing, says median age of new COVID-19 cases trending in younger direction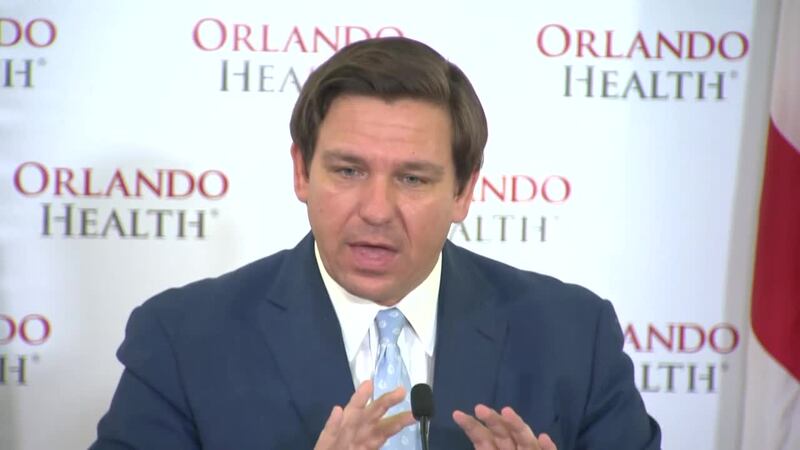 Updated: Jun. 21, 2020 at 9:49 AM EDT
SARASOTA, Fla. (WWSB) - Gov. Ron DeSantis announced in a press conference on Saturday that he is cracking down on Florida businesses that are packed and not practicing social distancing.
In particular, these businesses mostly involve bars and restaurants. The Department of Business and Professional Regulation are going to be enforcing the capacity limits. The Surgeon General is also re-issuing a public health advisory.
This guidance touches on five key points in particular:
Elderly and vulnerable individuals

Practicing social distancing

Wearing a mask in public settings

Staying home when sick

Frequent hand washing and sanitization
Some businesses have also voluntarily decided to temporarily close again for the health, safety and well-being of its employees and customers. You can read more about some of the businesses that are doing that on the Suncoast by clicking here.
DeSantis also noted that the median age in new COVID-19 cases in the state is starting to trend in a direction of more younger people.
"Our cases are shifting in a radical direction younger," DeSantis said. "Much of the spread is in the younger populations and we are going to deal with that. Even hospital admissions have been skewed younger and less acuity." This is mainly referring to people between the ages of 20 and 35 years old.
In fact, on Friday six Florida counties had median ages of 32 or younger for new COVID-19 cases.
Broward: Median age of 32

Duval: Median age of 29

Hillsborough: Median age of 30

Orange: Median age of 29

Pinellas: Median age of 29

Seminole: Median age of 27
This age group is considered the less vulnerable population, but it is still concerning considering the rate of positive increase.
When asked why he wouldn't do a mandatory mask order for everyone to have to wear a mask in the state, DeSantis said that he continues to recommend and that he will trust people to make good decisions.
"We recommend," DeSantis said. "Follow CDC guidelines the whole time. I've not pre-empted locals from doing what they think is right. At the same time, you have to enforce that and you have to make a decision about what penalty is appropriate."
Gov. Andrew Cuomo of New York is considering quarantining people flying out of Florida and DeSantis says he has every right to do that, but he would ask him not to do that to Floridians in nursing homes in the state of New York.
"The whole reason he mitigation was done was to flatten the curve," DeSantis said. As we took measures in March and April, it was clear we had massive space in hospitals. We were able to handle whatever came."
Copyright 2020 WWSB. All rights reserved.