SRQ Airport seeing slight increase in passengers during the month of May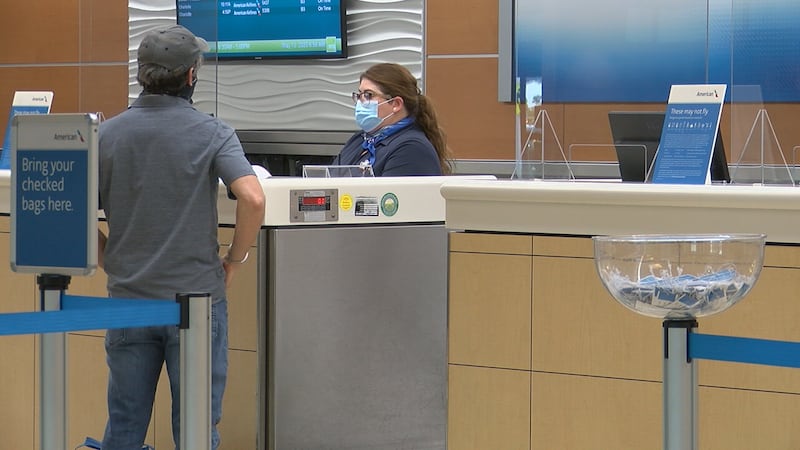 Updated: May. 13, 2020 at 6:20 AM EDT
SARASOTA, Fla. (WWSB) -The Sarasota-Bradenton International Airport is starting to see people begin to travel again. This is after the airport took a huge hit in the month of April, with their passenger traffic down about 95%.
In April they saw about 200 to 300 departing passengers per day. In the first few weeks of May, the airport has an average of about 500 to 600 passengers departing from the airport a day. They even have had days with over 900 passengers departing.
Although there has been a slight growth, Sarasota-Bradenton International Airport's President, Rick Piccolo, said he doesn't expect to see much growth until the end of summer. Piccolo hopes the airport is at 50% capacity by fall.
"A lot of this will depend on how businesses, when they start to decide on how they will allow their people to travel to meet with clients. And obviously whether tourism returns. I think we have an advantage in that we have the beaches. I actually think there's a bigger challenge for places like Orlando where the main attractions are theme parks that attract big crowds of people so social distancing is a bigger problem," said Piccolo.
The lack of people flying has the SRQ airport down about $1.5 million a month in their business operations. However, Piccolo said financially the airport will be fine. They received about $23 million in CARES Act funding and they always keep about one year's worth of reserve for just in case.
"We've had about 20 million in reserves of our own then you add the CARES fund so we can go about two and a quarter years without receiving any revenue before we would be broke. So, we are in good shape that way. And we also took a number of steps to cut costs. We did not furlough employees, but we did offer some early out programs and that type of thing so we've cut down on our personal cost and certainty cut out some projects and that type of thing," Piccolo said.
As for sanitary measures, many airlines have put in different safety measures like requiring masks. The SRQ airport has done things as well like doubling their janitorial staff, putting up plexiglass at their counters, and adding in distancing markers on the floor.
Copyright 2020 WWSB. All rights reserved.