DeSantis extends SNAP aid to May for families who are struggling financially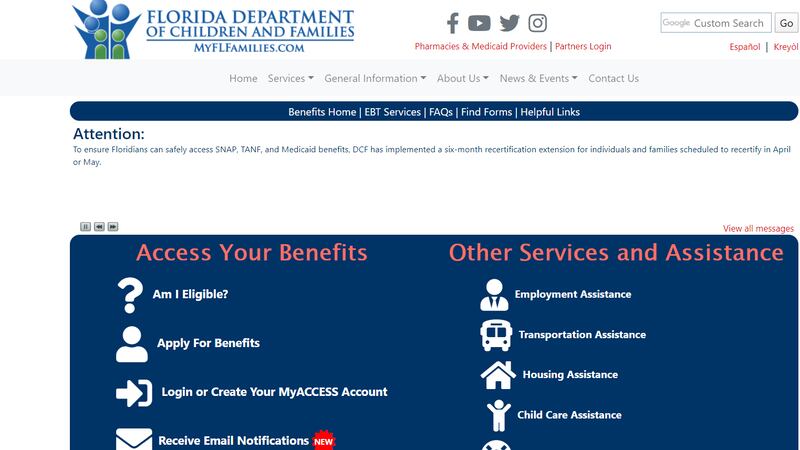 Published: May. 1, 2020 at 5:41 PM EDT
SARASOTA, Fla. (WWSB) - On Thursday, Gov Ron DeSantis and Dept of Children and Families announced the Supplemental Nutrition Assistance Program, formerly known as the food stamp program announced they will be increasing the amount of money in may for those who receive assistance.
This allows eligible families to receive up to a maximum amount of benefits, depending on how many people in a household.
​​For example, for a family of 4, the maximum monthly amount is $646.
"With nearly three million Floridians participating in SNAP alone, I'm confident that these policy initiatives are in our state's best interest – they will help us safely and gradually re-establish normalcy and ultimately allow families to thrive post-COVID-19," said Governor DeSantis. "These timely and proactive efforts taken by DCF helps ensure the good people of Florida have access to the support and resources they need."
Sandee Ballard, who lost her job back in March, was relieved when she qualified for food assistance.
"Food stamps man was a blessing, right off the top. They gave us groceries for, you know, a good while. And I never stressed over food. I was, you know, more worried about my bills with the unemployment (benefits).​"​ says Ballard.
Ballard says she worked in the Food and Accommodation Industry, which was hit the hardest in job layoffs due to Coronavirus.
For more information on how to apply or check if you're eligible, click here.
Copyright 2020 WWSB. All rights reserved.