Re-Open Florida Task Force discussing ways to ignite state's economy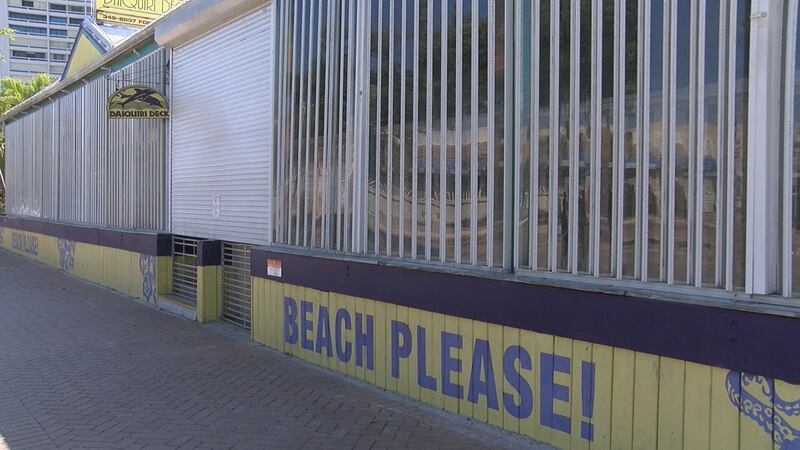 Updated: Apr. 21, 2020 at 10:08 PM EDT
SIESTA KEY, Fla. (WWSB) - As Florida businesses continue to struggle, an exact time frame has yet to be set on when to reopen Florida, but some big steps are now being taken to make that happen. A task force assembled by Governor Ron DeSantis and comprised of state and business leaders and local officials, is creating a plan to reopen all types of businesses, beaches, and attractions.
"It'll be a new normal, but I think if we approach it smartly and methodically and strategically, I think it could be very successful," said DeSantis.
Michael Holderness is owner of Siesta Key Beachside Villas and Siesta Beach Resort. He tells ABC 7 that he's lost all of his business during the COVID-19 pandemic. Although he's anxious to get his business back to some normalcy, he says the state and county has to be smart about it.
"I think if we wait until this coming Friday, look at the data and kind of plan from there versus opening too early," said Holderness. "If we wait, the safe bet would be to open the week before Memorial Day."
The task force focused on restaurants, hotels and tourism in their discussion with the governor today. They are planning to meet everyday this week to discuss all areas that impact Florida's economy. Virginia Haley, president of Visit Sarasota County, listened in on today's conference call.
"We need to watch and listen to what our commissioners, what our public officials say" said Haley. "But businesses right now are going through a learning process, how do we make our business safe and comfortable for our guests and for our employees."
The Re-Open Florida Task Force is expected to present their recommendations to the governor by this Friday.
Copyright 2020 WWSB. All rights reserved.