Manatee County Commissioner issues statement defending son who pleaded guilty to animal cruelty in shark dragging case
Updated: Sep. 19, 2019 at 9:11 AM EDT
SARASOTA, Fla. (WWSB) - Manatee County Commissioner Betsy Benac is defending her son after he took a plea deal last week in connection to a shark dragging case.
Robert Benac of Bradenton pleaded guilty to animal cruelty and breaking Florida Fish and Wildlife rules. As part of the deal, he will serve 10 days in jail, which he can complete on weekends, and will then be on probation for 11 months. He will also have to do community service at an animal shelter.
His mother released a statement late Wednesday night, defending her son, saying that for more than two years, she and her family have been the subject of a "campaign of hatred and persecution" on social media and blaming the media portrayal of the incident.
She writes, "The families of the fishermen experienced property and business damages, family crisis and unimaginable pain and suffering. I accept that no one wants to see any animal, even a legally caught dead fish, being pulled at high speed behind a boat; however, the facts do not support a crime. There is a reason why fish are excluded from most state animal abuse statutes."
She concludes by saying "the real cruelty has been the hate-filled media campaign" and "it's time for it to stop."
You can read her full statement below:
Robert Benac and Michael Wenzel of Palmetto were arrested in December 2017 for the shark dragging video shot in the waters of Egmont Key in Hillsborough County on June 26, 2017. The video went viral on Instagram when it was posted by Mark Quartiano, better known as "Mark the Shark."
"They sent it to me after they did that," Quartiano says. "I guess thinking I'd give them my blessing, and I'd just laugh it off. When I saw that, I couldn't believe it. I was like woah who does this to any animal? What kind of human beings are you guys?"
In addition to the shark being dragged, investigators say it was also unlawfully taken by speargun. They say many of the events were documented on Snapchat.
FWC investigators went through more than 60,000 pages of evidence acquired from search warrants, conducted numerous interviews and put in countless hours of research during the course of this investigation.
Wenzel pleaded guilty earlier this year to two counts of third degree felony aggravated animal cruelty and one misdemeanor count of illegal method of taking a shark. He was sentenced to 10 days in jail, which he could serve on weekends, as well as 11 months probation and 100 hours of community service, with half the hours at an animal shelter, if possible. He was also be fined $2,500 and have his fishing license suspended for five years.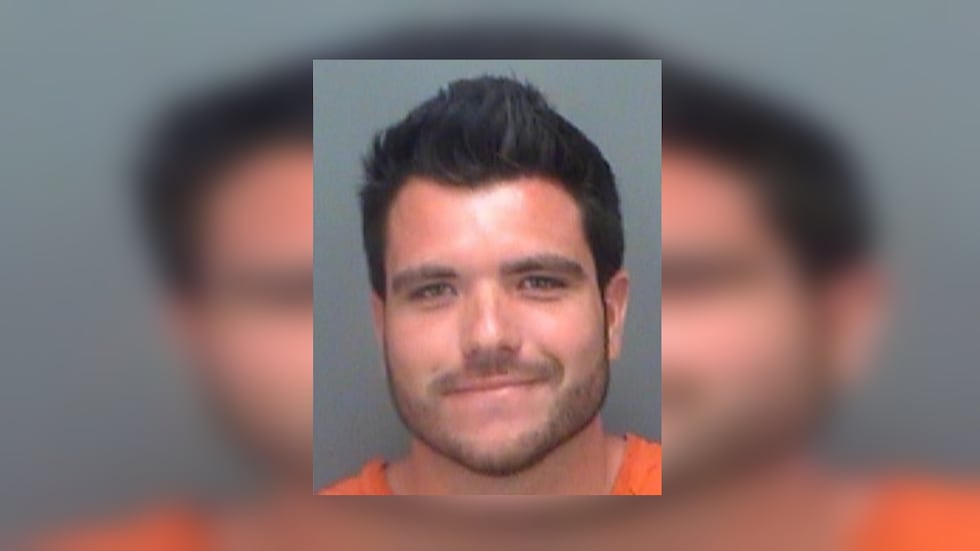 Spencer Heintz of Palmetto was originally charged in the case but charges against him were dropped. His attorney, Paul Sisco, said Heintz will testify as a witness if asked to do so.
"It's clear that there were different roles of the four men on the boat," Sisco says. "There was nothing Mr. Heintz did at all that contributed in any way to any of the activities that were charged in the case. Nothing that constituted a crime."
A fourth individual that was on the boat the day of the incident provided information and cooperated with investigators. He is not being charged in the case.
Copyright 2019 WWSB. All rights reserved.