New app aims to alleviate jail overcrowding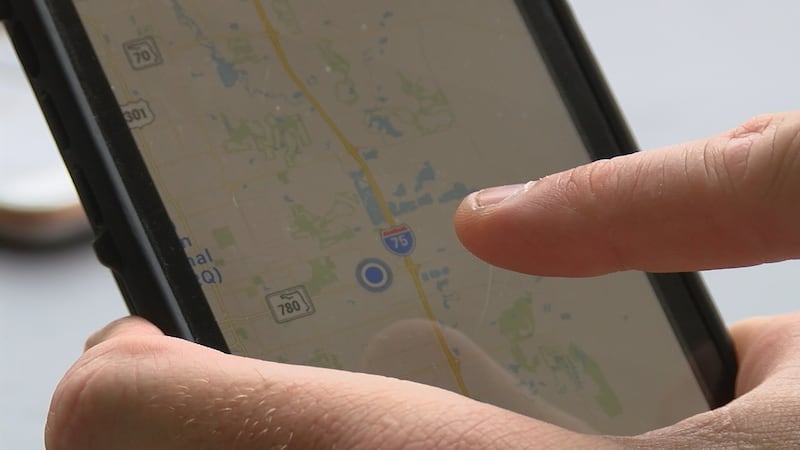 Updated: May. 13, 2019 at 5:11 PM EDT
SARASOTA (WWSB) - For years, overcrowding in jails has been a major issue across the nation and here on the Suncoast. A new app called "Tap Out Now" aims to fix that.
The app allows low level offenders the opportunity to stay out of jail while they wait for their trial, but it doesn't let them go scot-free, either. The founders said it's their way to reduce jail overcrowding and restore dignity.
"One of the things I've noticed years and years ago up in the jails every single week are the vast majority of the men that I talk to, I would like to have at my house for a barbecue one day," said James Rouches, co-founder of the app.
He works as the program director for Harvest House, so he's often helping people who are battling substance abuse.
Rouches saw that the jails were chock full of 'average Joes' who just made a mistake and started to look into ways to give them a second chance.
"Diverting them from the burden of not only the jail taking on their housing needs, their medical needs, their food, but also [keeping] them [from] losing possibly their automobile or their job or their housing, which is vital for people to thrive in our community," Rouches explained.
He and his co-founder, Kevin Angell figured, if you can do all of your work and banking on your phone, an app can also be used for an even bigger impact in the community.
"[The app] asks them to check in frequently, using facial recognition and bio metrics," said Angell. "Then it also uses some artificial intelligence to tell us when to check on them based on their activity on the phone and their location."
Only low level, non violent offenders would be eligible for 'Tap Out Now' while they wait for trial.
If they leave their designated area, the app alerts local law enforcement.
"So if I were to go to a location where I wasn't supposed to be, like Fruitville Park, it's gonna send an alert back to the system that you're in a place where, as part of your pre-trial release, you're not supposed to be," showed Angell.
As long as 'Tap Out Now' offenders follow all the rules, they can keep their jobs and family intact, while waiting for their day in court.
Rouches said they expect this testing period to be complete within the next 30 days. If all goes as planned, they'll look to then partner with the Sarasota County Jail to implement this program here.
Copyright 2019 WWSB. All rights reserved.