19-year-old arrested after SUV carrying 13 people rolls in North Port, FL, killing 17-year-old girl
North Port High School cancels weekend drama performances due to accident
Updated: Apr. 7, 2019 at 7:10 AM EDT
NORTH PORT, FL (WWSB) - A single car crash early Saturday morning in North Port left a 17-year-old girl dead, three others injured and a 19-year-old girl charged with DUI manslaughter.
Officers were called to the intersection of Joewood Circle and Genip Court around 2:30 a.m. after receiving calls about a single vehicle rollover crash. Police say when they arrived on scene, they found a 17-year-old girl dead. She had been ejected from the vehicle and died on the scene.
The crash took place while approximately 13 people were inside and on the roof of a 2010 blue Toyota SUV while it was in motion. Three other passengers of the car were taken to area hospitals for treatment with two of them being transported by Bayflite.
"Unfortunately in this particular case it appears we had 13 people piled in and on an SUV driving with some people partially hanging out the window," Joshua Taylor, spokesman for the North Port Police Department said. "Completely avoidable, completely sad... you have young people with their whole lives ahead of them, you have one life cut short and now you have all these other people that are impacted."
The 17-year-old who died attended North Port High School with some of the others involved in the accident. The other three people injured were all teenagers. A 19-year-old male passenger was in surgery Saturday at Sarasota Memorial Hospital (SMH), a 17-year-old female passenger was treated and released from SMH and a 13-year-old passenger was at a Tampa area hospital Saturday with internal injuries that are said to be non-life threatening.
Police say the driver of the SUV, 19-year-old Stephanie G. Evrard, was traveling on Joewood Circle and failed to navigate a curve, causing a rollover crash. Investigators say they have established probable cause that Evrard was under the influence while driving.
Evrard is charged with one count of DUI Manslaughter and three counts of DUI with Personal injury. She was booked Saturday into the Sarasota County Jail.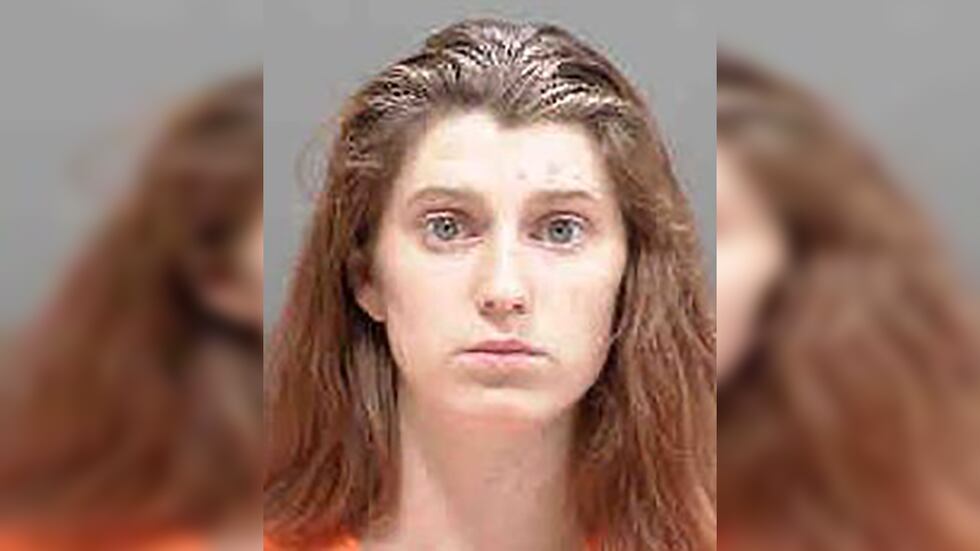 Police say the victims' names will not be released while the investigation is still ongoing.
Sarasota County Schools has announced that because of the accident involving students, out of respect for the grieving community, all drama performances for Saturday and Sunday at North Port High School have been cancelled. Counselors will be on the school campus Sunday from 12-3:00 p.m. and during school this upcoming week for any student needing support.
Students can also speak to any counselor anonymously by texting "HERE4U" to the Crisis Text Line at 741741 and the service is available to all students in Sarasota County 24/7.
Anyone with information regarding this crash is asked to call 941-429-7300 or submit tips through the NPPD tip app.
Copyright 2019 WWSB. All rights reserved.