Bradenton Police: Former officer misused databases to pursue hundreds of women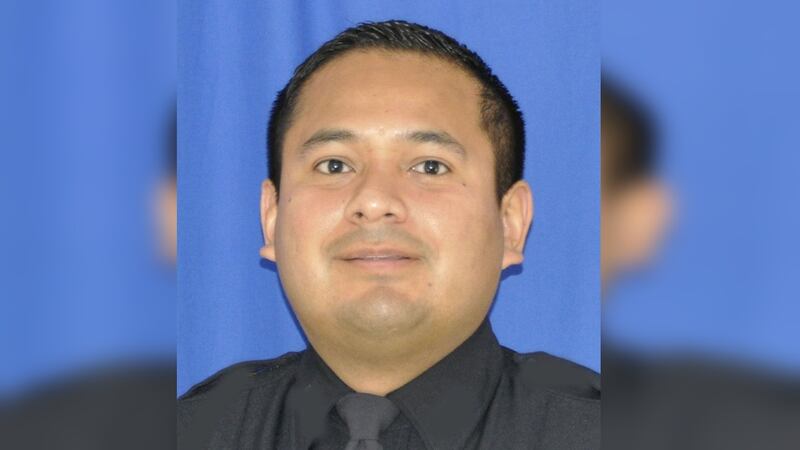 Updated: Mar. 7, 2019 at 11:28 AM EST
BRADENTON (WWSB) - What started as a citizen complaint led to the resignation of a police sergeant in Bradenton and the uncovering of the extreme misuse of law enforcement data, according to Bradenton's police chief.
Leonel Marines was a police sergeant with Bradenton Police in June 2018 when he reportedly followed a woman home in his police cruiser. Once there, the woman says Marines told her he needed to speak to her for a domestic issue, but her parents would not let their daughter speak to him. Then they called Bradenton Police to file a complaint.
Marines told his superiors that he followed the girl home because her headlight was out and she seemed impaired. But while looking into the incident, investigators say they found inquiries into cases involving women. Marines was pulled from patrol and put on desk duty before ultimately being stripped of his badge and gun and put on administrative leave as the investigation into his use of law enforcement databases continued.
He ultimately resigned on October 30, 2018 but police continued their investigation, at one point having five full-time investigators tracking down leads.
Police Chief Melanie Bevan says Marines was using the data, making several hundred database queries, to find women he was interested in pursuing. He would then reach out to them, sometimes contacting them on social media, sometimes showing up at their homes under the guise of police business, or cold calling them, according to Chief Bevan, who says Marines was "very persistent and successful at times in doing so."
Investigators have spoken to more than 150 women who Marines allegedly did searches on and identified a smaller subset, many of whom are Hispanic, where investigators say Marines had negative and inappropriate direct contact with. Chief Bevan said he was very creative in how he picked his victims and wasn't regulated to one specific source.
Below is the same press conference you see in the video above, but this time in Spanish. Bradenton Police made this video because many of the women Marines allegedly pursued were Hispanic:
Their internal investigation was recently closed, concluding that Marines allegedly had numerous administrative violations including gross misconduct, misuse of criminal justice information, violations of record security policy and sex on duty.
Chief Bevan says if Marines had not resigned, he would have been fired. They've given the information to the Florida Department of Law Enforcement to examine his law enforcement certification and the FBI office in Tampa is pursuing a criminal investigation. Investigators say Marines may have been misusing data as far back as 2012.
The FBI is looking for anyone who may have had inappropriate contact with Marines to call them directly at 813-253-1000.
For the victims already identified, Chief Bevan said she met with the subset of women investigators identified to help them regain their trust in Bradenton Police, to tell them it does not represent all officers, and to say that the department is sorry.
Chief Bevan says Bradenton Police have changed their data access policies to prevent this from happening again. She knows a case like this puts Bradenton Police in a bad light, but she says it's worth it to take someone abusing their power and responsibility off the streets.
Copyright 2019 WWSB. All rights reserved.